Film series: From the Big Red to the Red Carpet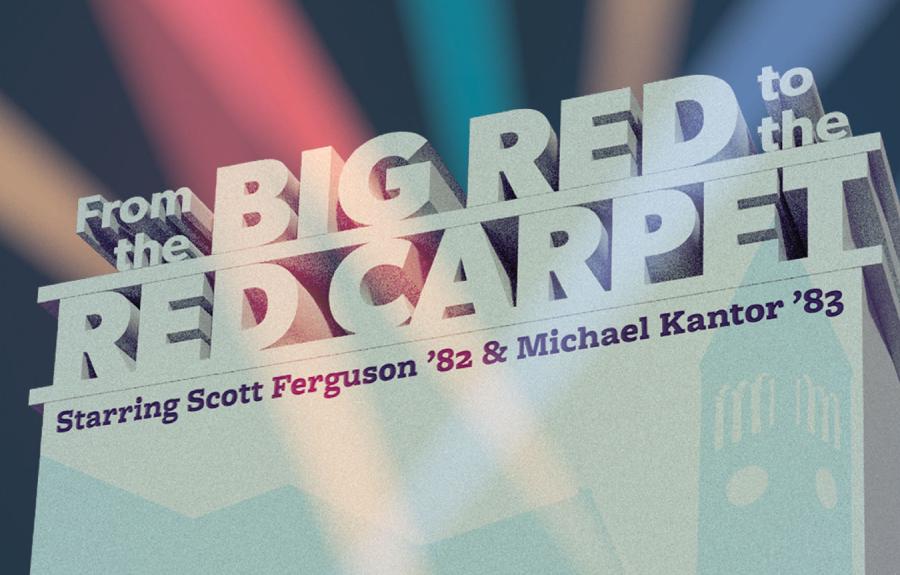 A two-day visit with alumni filmmakers Scott Ferguson '82 and Michael Kantor '83
March 28–29, 2023
Cornell alums Scott Ferguson and Michael Kantor will reflect on their award-winning careers in film and television production. The pair — Cornell classmates — will discuss their parallel paths in narrative and documentary filmmaking from their student days at Cornell to their current roles as executive producers of HBO's "Succession" and the PBS series "American Masters," respectively. 
Sharing clips and stories from nearly four decades of work, Kantor and Ferguson will offer an inside look at the dynamic role of a producer and offer tips and tricks for making it in the entertainment industry.
This is the next event in the College of Arts & Sciences' Arts Unplugged series, which brings research and creative works into the public sphere for discussion and inspiration. These outreach events invite a broad audience to explore the work of scholars and faculty from all disciplines, all backgrounds and all time periods and to celebrate the impact that work continues to have on our daily lives.
Tuesday, March 28
6 pm A conversation with clips, moderated by PMA Associate Professor Austin Bunn.
Immediately followed by a Red-Carpet Reception, Willard Straight Hall Memorial Room, featuring food, selfie stations with Emmys, a chance to meet the producers and other activities.
Wednesday, March 29
5:30 pm Sneak-peek screening from Season 4 of Succession, followed by Q&A with Scott Ferguson.
7:30 pm Screening of Dr. Tony Fauci, Kantor's newest documentary about the star of the COVID pandemic response, followed by Q&A with Michael Kantor.
All events will take place at Cornell Cinema, Willard Straight Hall. Free admission; seating is available on a first-come, first-served basis.
Other film series this semester
Related films