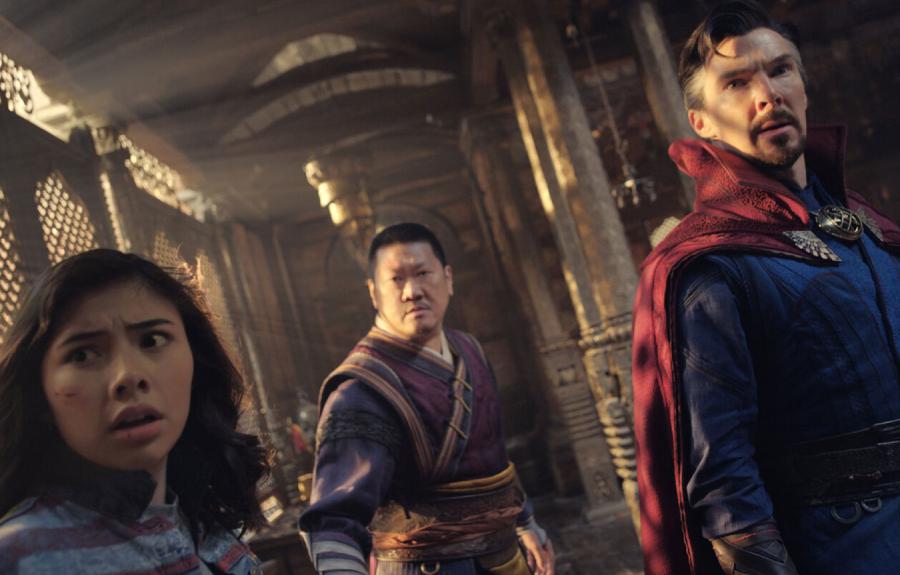 Classes are in session, and so is Cornell Cinema!
New students at Cornell can enjoy free movies from now until Friday, after which we highly recommend picking up an All-Access Pass to keep the cheap flicks coming! (Just $30 for Cornell undergrads; $25 for Cornell graduate & professional students! That gets you a year's worth of our regular screenings!) 
This week we screen The Batman (Monday), Mississippi Masala (Tuesday), a new 35mm print of Francis Ford Coppola's The Conversation (Wednesday & Sunday), David Cronenberg's latest body horror Crimes of the Future (Thursday & Saturday), Pixar's Turning Red (Friday & Saturday), and Sam Raimi's entry into the Marvel Industrial Complex, Doctor Strange in the Multiverse of Madness (Friday & Sunday). 
Just a wealth of cinematic delights this week! And to celebrate, we're making our screenings this Friday, August 26, available for FREE to all Cornell students, courtesy of Welcome Weekend!
Check out our September schedule now, and keep your eyes peeled for an announcement soon about our October/November showings!
Hint: you can buy tickets to one of those October shows right now…a little film celebrating its 100th anniversary this year, Nosferatu! We'll be back in Sage Chapel after a three-year absence on October 19 with this classic silent horror film, with The Invincible Czars presenting an updated score for the film! All-Access Passholders get a discount! 
One more thing! We're hiring student workers! Get those job applications in!