Zola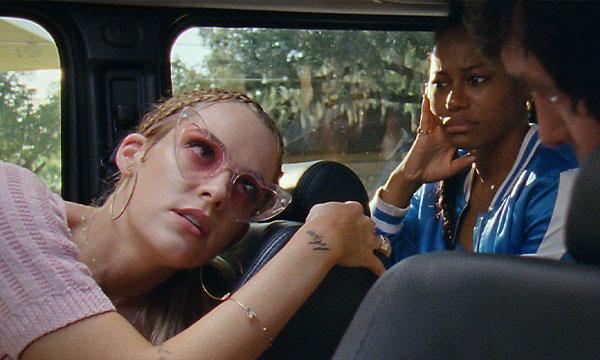 In 2015, Aziah "Zola" King, a stripper and waitress from Detroit, struck up a conversation with one of her restaurant customers. She learned that the customer was a fellow stripper, and the two became fast friends. Very soon after this, the acquaintance invited King on a trip to Tampa, where they would both have the opportunity to make significantly more money than they did at their regular clubs.
What ensued was a harrowing tale of crime, danger, and murder, all of which King was unwittingly wrapped up in. Upon returning home, she detailed the story to her Twitter followers in a thread that spanned nearly 150 tweets written over the course three hours.
Zola adapts this Twitter thread to film, with Taylour Page playing the titular role. With events and dialogue lifted directly from King's Tweets, legendary film studio A24 presents a unique style of adaptation that may become a revolution in where movies draw their inspiration.
"Whip-smart, funny, complicated, and just plain wild, "Zola" is 90 minutes of brilliance." (The Wrap)
website: a24films.com/films/zola