Too Late to Die Young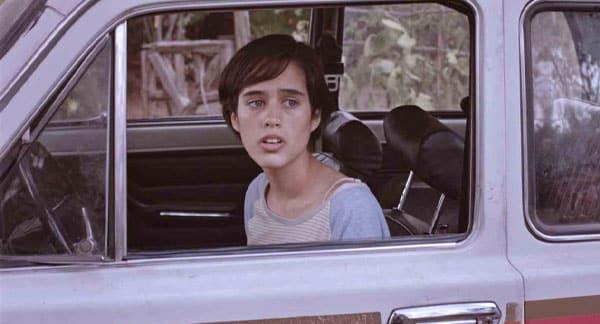 Three youths and their families face growing up and change on a commune in the first summer (1990) of democracy's return to Chile.
"Inspired by the 33-year-old director's childhood in the Ecological Community of Peñalolén—an environmentally friendly and self-sufficient commune founded some thirty years ago atop the hills surrounding Santiago—Too Late to Die Young is a multi-character canvas with a 16-year-old teenager as its focal point, Sofía (a brilliant Demian Hernández). Short-haired, pensive, and perpetually chain-smoking, Sotomayor follows the teenager as she navigates a period of profound changes. Away from school for the Christmas holidays and bracing for a big New Year's party at the commune, Sofía spends her days running after a neighbor biker, grieving for her unrequited love over Sinéad O'Connor's greatest hits, unleashing her teenage angst on her father, and fantasizing of leaving the commune with her mother‑—whom she hasn't heard from in ages, but has promised to show up for the end of year's celebrations.…" (The Film Stage)
"The opening shot of Too Late to Die Young, Dominga Sotomayor's mysterious and absorbing new movie, is framed from inside a car as it gradually fills up with young passengers. In time we will get to know a few of these kids, and also some of the adults we see waving goodbye through the vehicle's dirt-smudged windows. It's a simple, unremarkable moment in a movie set to the quotidian rhythms of communal life, but it also reveals something of Sotomayor's methods. The tight, deliberate framing of the image is a typical touch in a story that never pretends to offer more than a partial view of events and is in no particular hurry to explain itself.… even as it borrows a few beats and riffs from the coming-of-age drama…" (LA Times) Winner of Best Director at Locarno.
website: kimstim.com/film/too-late-to-die-young