Tahara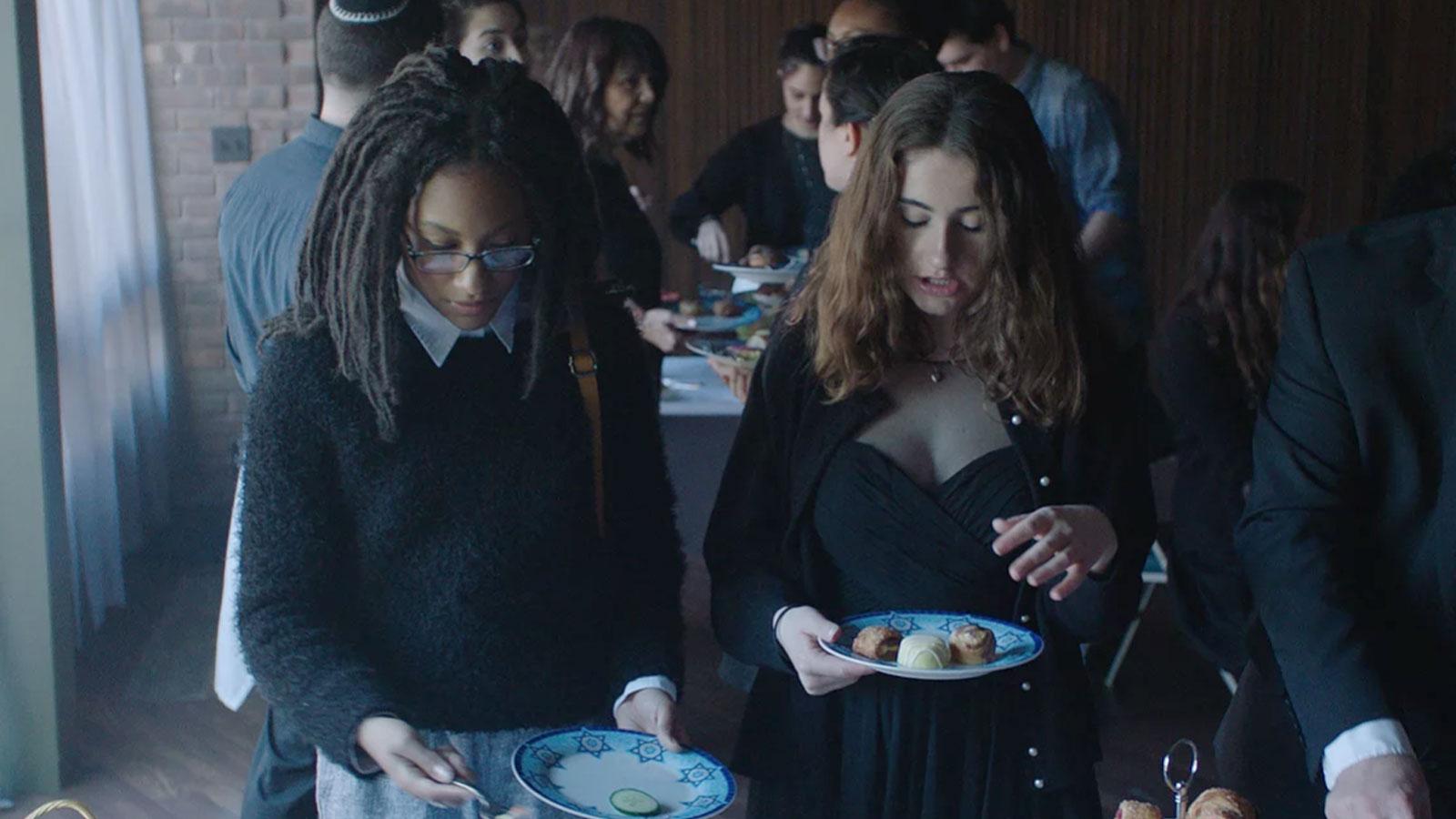 In this acerbic teen comedy, a funeral becomes a battleground between best friends Carrie Lowstein (Madeline Grey DeFreece) and Hannah Rosen (Rachel Sennott, breakout star of Shiva Baby and Bodies Bodies Bodies). 
When their former Hebrew school classmate commits suicide, the two girls attend her funeral as well as the "teen talk-back" session hosted by their local synagogue, designed to be an opportunity for them to understand grief through Judaism. However, Hannah is more interested in impressing her crush Tristan (Daniel Taveras). When she convinces Carrie to practice kissing with her, this intimate moment unlocks feelings that turn Carrie's world upside down. 
Written by Rochester-native Jess Zeidman and shot at Temple Beth El in Rochester, this debut feature from director Olivia Peace is a biting depiction of unrequited crushes, toxic friendships, and wavering faith.
film website: www.filmmovement.com/tahara
Part of Filming Jewish Life, a three-day film series sponsored by the Jewish Studies Program as part of the 50th Anniversary Celebration of Jewish Studies at Cornell University.