Sudanese Film Group Shorts (on demand Mar 7–17)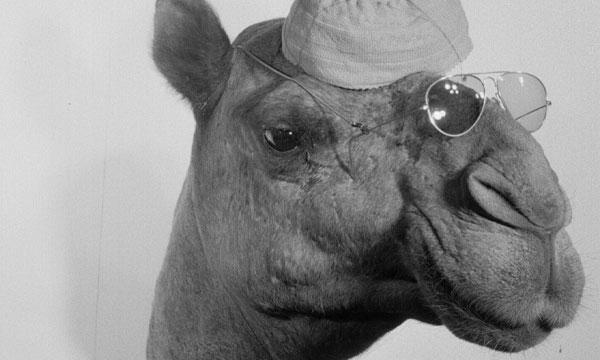 During the 1970s and 1980s, as a myriad religious and political factions waged an endless civil war in Sudan, a group of filmmakers banded together to make a series of compelling short films. This program of eight shorts shines a light on a forgotten chapter of film history.
Films directed by Suliman Elnour:
Afrika, Dzungli, Baraban I Revoljucija (Africa, The Jungle, Drums, and Revolution) 1979. USSR. 12 min. Elnour's diploma film from VGIK in Moscow explores representations of Africa in Soviet society.
Wa Lakin Alardh Tadur (It Still Rotates) 1978. USSR. 18 min. Elnour's graduation film depicts everyday life in 1978 at a school in Yemen.
Films directed by Eltayeb Mahdi:
Al Dhareeh (The Tomb) 1977. Egypt. 16 min. Al Dhareeh tells the story of a man who claims to be able to heal people.
Al Mahatta (The Station) 1989. Sudan. 15 min. Set in Sudan in the late 1980s, where people cross the desert on foot or cover long distances by car and truck, this film shows encounters at one of the large crossroads between the central capital, Khartoum, and Bur Sudan on the Red Sea.
Arba'a Marat Lil Atfal (Four Times For Children) 1979. Sudan. 20 min. Arba'a Marat Lil Atfal depicts the everyday life of children in facilities and schools for children with physical and mental disabilities.
Films directed by Ibrahim Shaddad:
Al Habil (The Rope) 1985. Sudan. 31 min. Two blind men make their way through the desert accompanied by a donkey. Connected by a rope, sometimes the two men decide the way, and sometimes the donkey leads them.
Jamal (A Camel) 1981. Sudan. 13 min. A report from the life of a camel, most of which plays out in the dreary, small setting of a sesame mill.
Jagdpartie (Hunting Party) 1964. East Germany. 40 min. A Western-inspired treatise on racism made as a graduation project at the German Academy of Film Art in Potsdam-Babelsberg, this film was shot in a forest in Brandenburg, and portrays a white mob's hunt for a black farmworker.
Film descriptions from the Virginia Film Festival.
more info at this website: www.arsenal-berlin.de/en/edition/dvds/sudanese-film-group.html
In Arabic
Ithaca Premiere
Subtitled