Steamboat Bill, Jr.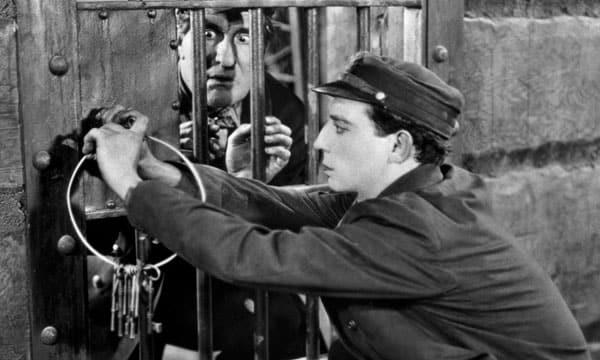 Buster Keaton plays a hapless college boy trying to win the affection of his tough, steamboat owning father, as well as the heart of the daughter of a rival steamboat owner, in this comic gem. The film resolves its mishap-ridden plot with the appearance of a slightly magical cyclone: one can see in Keaton's commitment to the winds and eddys of the disaster finale the making of a legendary masterpiece. Shown in a new digital restoration.
The film will be accompanied by Dr. Philip Carli, who has toured extensively as a film accompanist throughout North America and Europe, performing on keyboard and with orchestra at such venues as Lincoln Center and the Museum of Modern Art in New York, the National Gallery in Washington, DC, the Cinémathèque Québécoise in Montreal, the National Film Theatre in London, and the Berlin International Film Festival. He is the staff accompanist for the George Eastman House in Rochester, New York, and performs annually at several film festivals in the United States as well as at Le Giornate del Cinema Muto in Italy. He has recorded accompaniments to over seventy films for video released by the Library of Congress, a number of film and video companies, and for broadcast on the American Movie Classics and the Turner Classic Movies cable channels. Dr. Carli has also composed several silent film scores for orchestra.
Cosponsored with the American Studies Program, the Cornell Council for the Arts & the Wharton Studio Museum.
website: cohenmedia.net/films/steamboat-bill-jr