SHTTL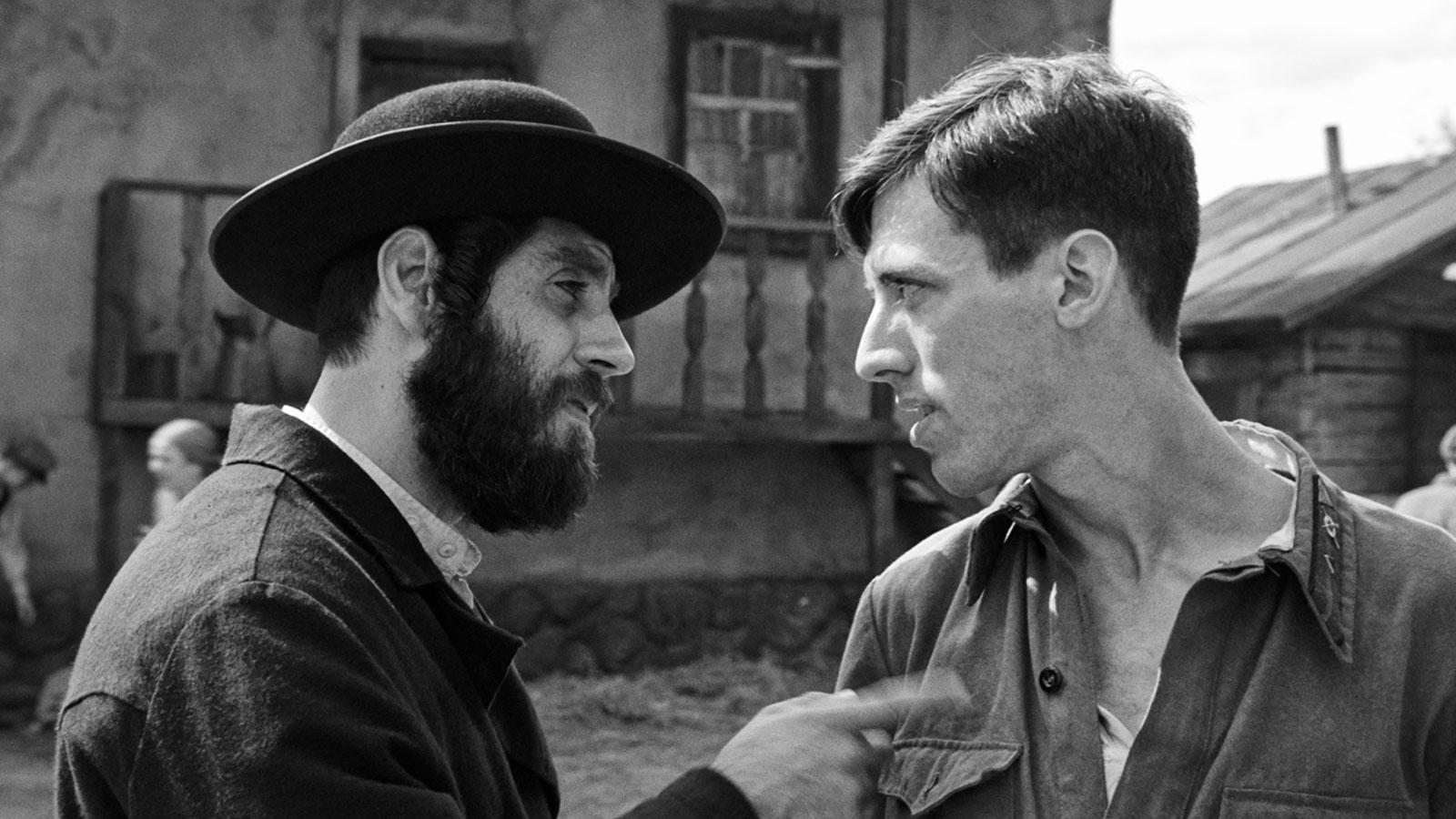 Set in 1941, French filmmaker Ady Walter's timely directorial debut presents a visually dynamic portrait of a Yiddish Ukrainian village at the border of Poland, just 24 hours before the Nazi invasion, known as Operation Barbarossa. 
When a young filmmaker (Moshe Lobel) returns from Kyiv to his rural village to marry the love of his life, the Rabbi's daughter, his reappearance disrupts the balance of the whole town. The film at once brims with the vitality, politics, and romance of everyday life in a traditional 'Shtetl' and communicates a sense of imminent danger—a feeling that is perhaps heightened by our knowledge of the ongoing war in Ukraine.
Filmed in contemporary Ukraine and using a single, unflinching shot, SHTTL presents a day in the life of a Jewish village before it disappears. Today, there are no such villages in existence; the production fully reconstructed a traditional "Shtetl" outside of Kyiv. Following the filming, the set was to be turned into a museum but has since been destroyed in the ongoing political crisis between Russia and Ukraine.
Actor Moshe Lobel will join in-person for a post-screening conversation.
About the actor
A native Yiddish speaker from Chasidic Brooklyn, Moshe Lobel debuted on the New York stage as the lead in New Yiddish Rep's Awake and Sing. In 2018, he joined the cast of Fiddler on the Roof in Yiddish, directed by Oscar and Tony Award-winner Joel Grey. The show won the Drama Desk award for best revival. Moshe has also appeared on HBO's "High Maintenance, Blumhouse's The Vigil, and worked on Netflix's "Unorthodox". As a filmmaker, he co-created "Untold Genius," an original comedy series featuring Emmy-nominated Jackie Hoffman and Stephen Tobolowsky, as well as Leibniz's Law, a sci-fi drama.
film website: www.filmlinc.org/films/shttl
In Yiddish with English subtitles.
Part of Filming Jewish Life, a three-day film series sponsored by the Jewish Studies Program as part of the 50th Anniversary Celebration of Jewish Studies at Cornell University.