Rojo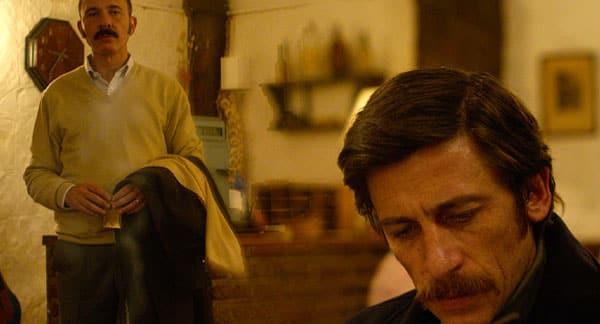 In the mid-seventies, a strange man arrives in a quiet provincial city. In a restaurant, without any apparent reason, he starts insulting Claudio, a renowned lawyer. The community supports the lawyer and the stranger is humiliated and thrown out of the place. Later that night the stranger, who is determined to wreak a terrible vengeance, intercepts Claudio and his wife Susana. The lawyer then takes a path of no return involving death, secrets and silences.
"Deceptive appearances and fatal disappearances convey the rotten heart of 1970s Argentina in Rojo. Writer/director Benjamin Naishtat's subtle, twisting, state-of-the-nation drama works effectively as a noir-like thriller, and as an exploration of a country that has lost its moral compass." (Screen Daily)
Ithaca College professors Camilo Malagón (Modern Languages & Literatures) and Jonathan Ablard (History, co-director of Latin American Studies at IC) will introduce the film and lead an informal post-screening Q & A on Tuesday, October 8.
website: distribfilmsus.com/our-movies/rojo