Oscar Shorts: Live Action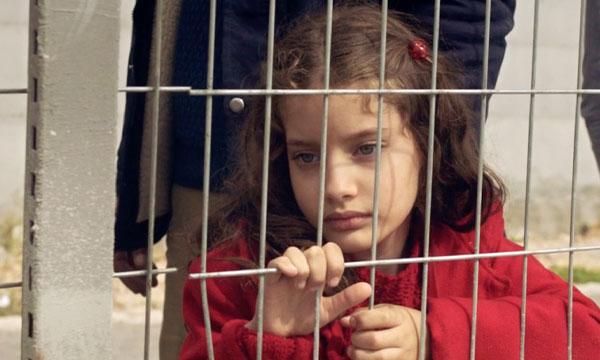 $12 per view; $30 to watch all three Oscar Shorts programs. Purchase your screenings through this link.
For the 16th consecutive year, ShortsTV and Magnolia Pictures present the Oscar-Nominated Live Action Short Films. This is your annual chance to predict the winners (and have the edge in your Oscar pool)! A perennial hit with audiences around the country and the world, don't miss this year's selection of shorts. The Academy Awards take place Sunday, April 25th.
The Present (Palestine, 25 min.) Director: Farah Nabulsi; Synopsis: On his wedding anniversary, Yusef and his young daughter set out in the West Bank to buy his wife a gift. Between soldiers, segregated roads and checkpoints, how easy would it be to go shopping?

Feeling Through (USA, 19 min.) Director: Doug Roland; Synopsis: A late-night encounter on a New York City street leads to a profound connection between a teen-in-need and a DeafBlind man.

Two Distant Strangers (USA, 25 min.) Director: Travon Free/Martin Desmond Roe; Synopsis: In "Two Distant Strangers," cartoonist Carter James' repeated attempts to get home to his dog are thwarted by a recurring deadly encounter that forces him to re-live the same awful day over and over again.

White Eye (Israel, 21 min.) Director: Tomer Shushan; Synopsis: A man finds his stolen bicycle, which now belongs to a stranger. While attempting to retrieve it, he struggles to remain human.

The Letter Room (USA, 33 min.) Director: Elvira Lind; Synopsis: When a corrections officer is transferred to the letter room, he soon finds himself enmeshed in a prisoner's deeply private life.
Rated: R. Adult themes and language.
Subtitled. 
For more information & trailers for each film: shorts.tv/theoscarshorts