Night of the Kings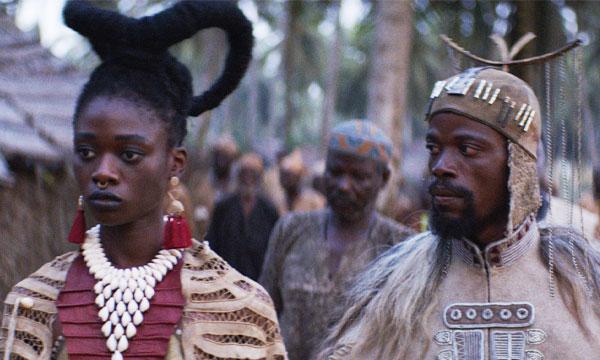 Filmmaker Philippe Lacôte discusses his film with Maboula Soumahoro (Assoc Professor in the English Dept at the University of Tours)
A young man is sent to La MACA, a notorious prison in the middle of the Ivorian forest ruled by its inmates. With the red moon rising, he is designated by the Boss to tell a night-long story to the other prisoners or else lose his life.
Seemingly possessed, he begins to narrate the mystical life of the legendary outlaw Zama King, putting mesmerized listeners into a trance that collapses fiction and reality, which sets off a gang war across the cellblock.
"French-Ivorian writer-director Philippe Lacôte combines the storytelling traditions of West Africa with magical realism to create a hypnotic cinematic experience." (MoMA)
"Even now, in 2020, Africa remains the most cinematically underrepresented continent (not counting Antarctica), and Lacôte makes a compelling ambassador for Ivory Coast, blending age-old local customs with contemporary style to deliver a viewing experience that couldn't have hailed from any other country." (Variety)
"Lacôte crosses the open-ended energy of griot traditions with the surging tensions of the prison's close quarters." (NY Times)
The highly acclaimed film was shortlisted for Best International Feature Oscar in 2020.
more info at this website: neonrated.com/films/night-of-the-kings
In Dyula, French & Nouchi (Ivorian slang)
Subtitled