Neptune Frost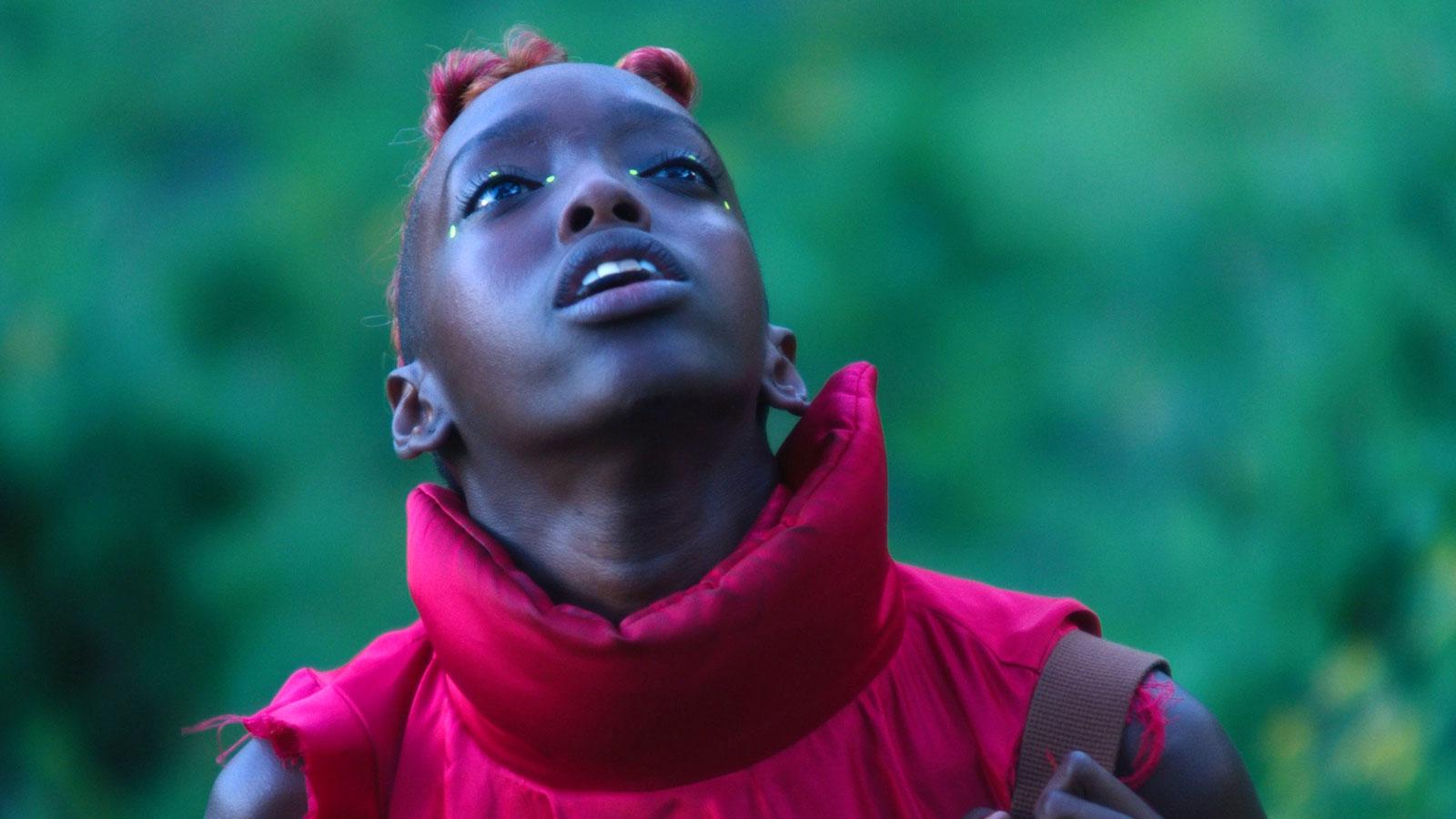 A film whose political charge and inspired experimentation should come as no surprise to those familiar with its writer, the slam poet, alternative hip hop artist and actor Saul Williams (Slam, K-PAX, Today), Neptune Frost is a vibrant and ambitious musical that envisions an Afropessimist future for Rwanda, whose coltan mines establish it as a crucial foundation for global tech industries, and yet is obscured by Western narratives of primitivism.
Matalusa (Bertrand Ninteretse), a coltan miner, and Neptune (Elvis Ngabo and Cheryl Isheja) an intersex runaway form a romantic and political partnership and lead a cyber-revolutionary collective, whose radical ambition leads them seemingly to hack the internet, hack gender, and even hack reality itself.
Impressively able to balance and unite both concerns around identity and material production, Neptune Frost's dizzying use of story and song that seems to cross space and time places it in the future but, with its backdrop of internet monopolization, surveillance and drone warfare, this speculative fiction could not feel more crucial to today.
"Enchanting and immersive... a war cry that's simultaneously a galvanizing call to action, a message of hope and a reminder that a different world is possible." (LA Times)
Cosponsored by the Institute for African Development. IAD's cosponsorship of Neptune Frost is made possible with the support of IAD's UISFL grant provided by the U.S. Department of Education.
more info at this website: www.kinolorber.com/film/view/id/5188
In Kinyarwanda, Kirundi, Swahili, French and English with English subtitles