Lingui, the Sacred Bonds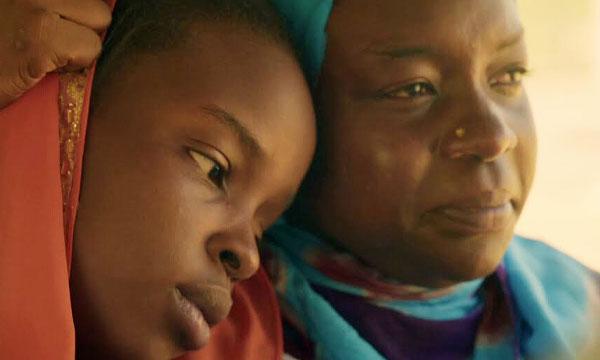 "Amina, a craftswoman living in the outskirts of N'Djamena in Chad, has built a life of her own since being exiled from her family for having a child young and unwed. Now 15, her daughter Maria has been expelled from school for her own pregnancy.
Refusing the price women are often expected to pay with their bodies, Maria decides she will have an abortion despite it being illegal in Chad and forbidden in Islam. However determined her battle may be, Amina insists her daughter will not face it alone.
"... the journey flows unpredictably through the networks women weave to survive too frequent life-threatening violence and unrelenting patriarchal social control. Effortlessly evocative, stunning in its weighted use of silence and reserved perspective, Lingui observes what it means to rely on another as a way of being in the world, where there is commitment to imagining possibilities as much as to creating them when and where they are foreclosed." (Toronto International Film Festival)
"A blistering attack on patriarchy and a warm reaffirmation of 'the sacred bonds' (the meaning of the film's title) among women, it's a bracing work... But the world it shows us, etched in fully felt performances and beautifully hued compositions, feels vividly, sometimes overwhelmingly present." (Justin Chang, LA Times)
Chad's submission for Best International Feature Oscar.
more info at this website: mubi.com/films/lingui
In French
Ithaca Premiere
Subtitled