Judas and the Black Messiah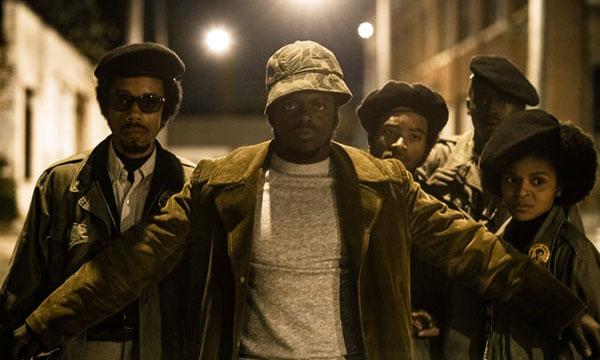 In 1968, the Illinois chapter of the Black Panther Party builds momentum under the leadership of the charismatic activist Fred Hampton (Daniel Kaluuya). Through his rousing oratory and radical intellectualism, Hampton catches the attention of fellow activist Deborah Johnson (Dominique Fishback), and the solidarity of multicultural political organizations.
In response, a rattled FBI offers a plea deal to William O'Neal (LaKeith Stanfield) to infiltrate the organization and ultimately assist in Hampton's assassination. The film is about the tragic crisis of being a sellout—and its ideological conflict with the politics of collectivity and cooperation that the Black Panthers embodied.
"The script, by King and Will Berson, is layered with ethical snares and ideological paradoxes, and while King's fast-paced direction doesn't spare the suspense, it also makes room for sorrow, anger and even a measure of exhilaration." (NY Times).
Daniel Kaluuya won the 2021 Academy Award for Best Supporting Actor.
Cosponsored with ASRC.