In the Heights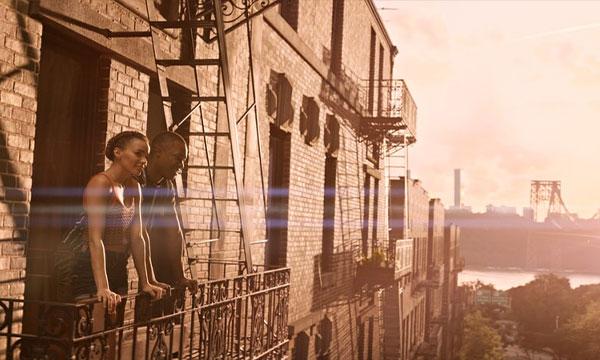 Usnavi (Anthony Ramos), an immigrant from the Dominican Republic, lives every day of his life stuck on the same street corner in Washington Heights, Manhattan. From the little bodega he runs with his cousin, he dreams of striking it rich, of escaping back to the Dominican Republic, and of Vanessa (Melissa Barrera), the salon employee who comes in every morning.
In the Heights follows him and the other members of his close-knit community as they struggle with day-to-day life in the city, working hard to live out their dreams for better lives. Adapted from the first Broadway show with music and lyrics by Lin Manuel Miranda, who would later go on to write and star in the smash hit Hamilton, In the Heights bears his unique style of modern music blended with Broadway tradition. Pulitzer Prize winning playwright Quiara Alegría Hudes wrote the book for the Broadway musical as well as the movie's screenplay.
The musical that inspired the film was nominated for 13 Tony Awards and won 4, including Best Musical. The film is a beautifully performed and choreographed piece, "an exuberant and heartfelt party." (NY Times)
Featured among the cast is Cornell alum Jimmy Smits MFA '82, as the father to Usnavi's childhood friend, Nina, a first-generation Ivy League college student who is having second thoughts.