The Eternal Night (La noche eterna)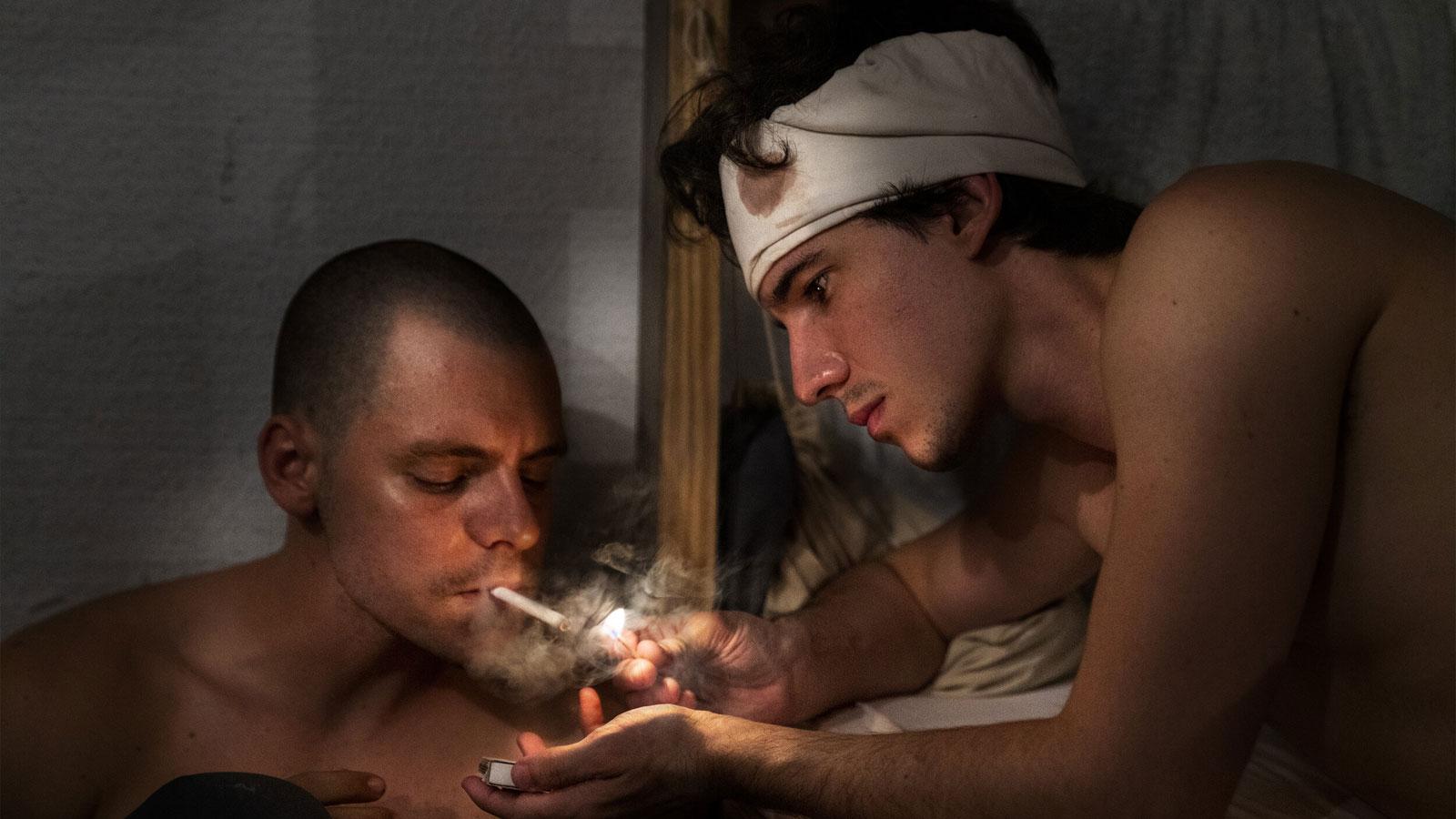 In partnership with the Johnson Museum of Art and the Public History Initiative, Cornell Cinema is pleased to welcome the celebrated interdisciplinary artist Coco Fusco for a screening and discussion of her latest film, The Eternal Night (La noche eterna).
The Eternal Night (La noche eterna) is the story of three Cuban young men that were condemned for their beliefs and their creations. Directed by the acclaimed interdisciplinary artist Coco Fusco, the film is a tribute to the power of the imagination to transcend circumstance.
The film is based on the true story of Cuban writer and former political prisoner Néstor Díaz de Villegas. In 1974, Díaz de Villegas was sentenced to six years in prison for writing a poem. He was eighteen years old. Prior to his imprisonment, he had already been subjected to censure several times for his nonconformist attitudes, which were deemed by the revolutionary government to be "ideologically divergent."  "Ideological diversionism," a term introduced by Raúl Castro in the early 1970s, functioned as a legal and moral category that criminalized dissent. It was applied to Cuban citizens considered to be too intellectual, to youths that showed interest in American popular culture and music, to those presumed to be gay or lesbian, and to religious people whose faith prevented them from performing political obedience.
The story focuses on a poet who has recently arrived at the prison, a young Evangelical man from the countryside and an older actor who was accused of trying to assassinate Fidel Castro. The actor ushers them into the social world of the prisoners, showing them how to resist the authorities' attempt to re-educate them. To enliven the prisoners' evenings, he convinces the warden that screening films would be a more effective means of teaching inmates about the benefits of socialism and creates a cinema inside the prison.
This special event is presented in conjunction with the exhibition "Coco Fusco: Your Eyes Will Be an Empty Word", on view from September 16, 2023 through January 7, 2024 at the Johnson Museum of Art.
Coco Fusco is the recipient of many awards, including 2021 American Academy of Arts and Letters Art Award, a 2021 Latinx Artist Fellowship, a 2021 Anonymous Was a Woman award, and 2013 Guggenheim and Fulbright Fellowships. Her performances and videos have been presented at the 56th Venice Biennale, three Whitney Biennials (2022, 2008, and 1993), and several other international exhibitions. Her works are in the permanent collections of the Museum of Modern Art, the Walker Art Center, the Art Institute of Chicago, the Whitney Museum, the Centre Pompidou, and the Museum of Contemporary Art of Barcelona. Fusco is also the author of numerous books, most recently Dangerous Moves: Performance and Politics in Cuba (2015). Fusco is a professor at the Cooper Union School of Art.
The Eternal Night (La noche eterna) was commissioned by Sharjah Art Foundation in collaboration with The Wapping Project and with additional support from the Latinx Artist Fellowship and Anonymous Was a Woman.

Film website: www.eternalnightfilm.com

In Spanish with English subtitles