Casablanca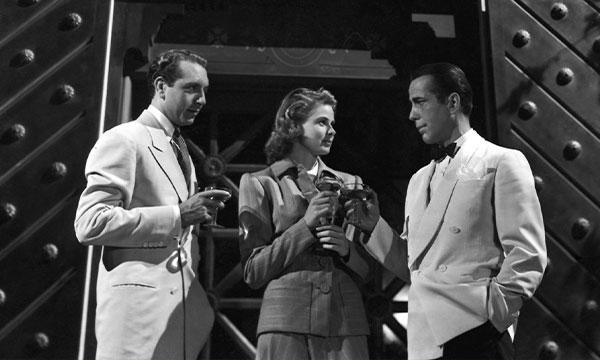 Cornell Cinema plays it again, Sam, with this favorite American classic. Bogey plays American expatriate Rick Blaine, "the cynical cafe boss... who doesn't give a damn about anything but himself," yet who's inwardly "an idealist, a sentimentalist motivated by a deep-seated honesty" (Fifty Classic Motion Pictures)—of course. Ranked #3 on the American Film Institute's top 100 American films of all time.
Based on Cornell alum Murray Burnett's '31 play Everybody Comes to Rick's.
To learn more about the film's background and Cornell's connection to it, visit:
featuring John Weiss, Associate Professor, Emeritus, who taught the political history of twentieth-century Europe.