CANCELLED - The Hottest August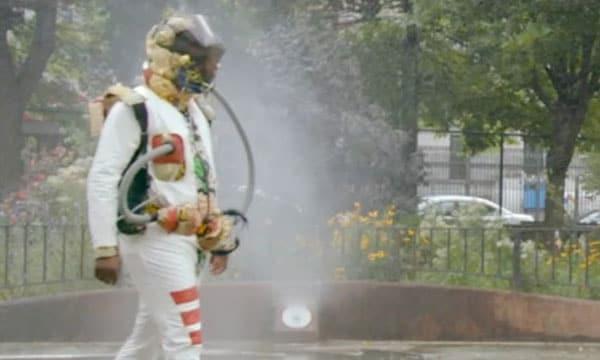 A complex portrait of a city and its inhabitants, The Hottest August gives us a window into the collective consciousness of the present. The film's point of departure is one city over one month: New York City, including its outer boroughs, during August 2017. It's a month heavy with the tension of a new President, growing anxiety over everything from rising rents to marching white nationalists, and unrelenting news of either wildfires or hurricanes on every coast. The film pivots on the question of futurity: what does the future look like from where we are standing? And what if we are not all standing in the same place? The Hottest August offers a mirror onto a society on the verge of catastrophe, registering the anxieties, distractions, and survival strategies that preoccupy ordinary lives.
Rolling Stone magazine ranked the film the third best of 2019: "In August of 2017, filmmaker Brett Story (The Prison in Twelve Landscapes) went to New York and asked a random assortment of citydwellers—stoop sitters, skaterats, Staten Island ex-cops, fishermen, economists, everyday folk—for their thoughts on the future. The result is a first-rate city symphony, and a rare look at Gotham from the ground up. But it's also a loose, hodgepodge portrait of a center that can't hold, in which everything from the effects of climate change to economic disparity to our current uncivil discourse is filtered through a collective sense of anxiety. It's somehow life-affirming and apocalyptic at the same time. This is how the world ends, the doc suggests, not with a bang but with a resigned shrug, a softball-game scuffle and the sound of the closing subway doors."
Cosponsored with the Cornell Council for the Arts.