Being a Human Person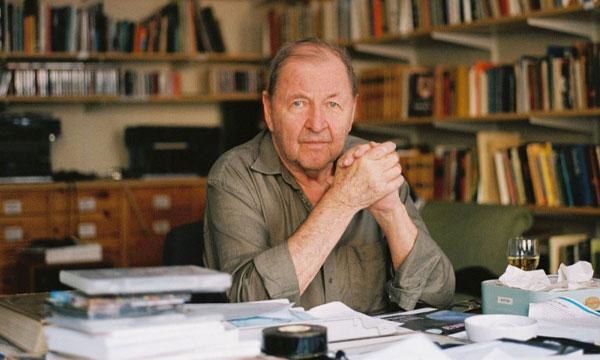 A moving portrait of the artist at work (and at drink), this documentary captures the 76 year-old Swedish auteur Roy Andersson creating his supposed swan song, About Endlessness*.
"Renowned for his brilliant tragicomic visual gags and dreamlike visions, with hints of Beckett, Fellini and Monty Python" (The Guardian), Andersson (A Pigeon Sat on a Branch Reflecting on Existence), works with hand-made miniatures and trompe l'oeil to create his absurdist masterpieces. Director Scott roams Andersson's workshop, interviews his colleagues, and employs archival footage to build his portrait.
"[Andersson's is] a truly old-fashioned method of filmmaking—magical, even—a direct inheritor of the tradition of George Méliès. But where Méliès sent his characters on grand voyages to fantastical places, Andersson's films have always found the epic, the wonderful and the terrible in the mundane qualities of everyday life." (CineVue)
"The Willy Wonka of dreamlike absurdism opens his factory door for an unmissable golden ticket tour." (Daily Telegraph)
*We will also be screening About Endlessness on September 2 & 4.
website: www.fred-scott.com/royandersson
Ithaca Premiere • Subtitled