All the Night Long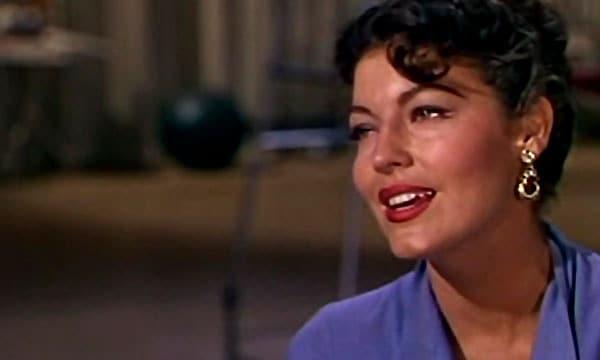 Ava Gardner set foot in Spain for the first time when she made Pandora and the Flying Dutchman (showing at 8:30, immediately after this screening), directed by Albert Lewin and co-starring James Mason. The movie was filmed in glorious Technicolor along the Costa Brava and other locations in Catalonia, Spain by noted cinematographer Jack Cardiff. It was 1951, and it was the first time Gardner had left the United States. It marked the beginning of a unique and absolute relationship between the star and the land of Spain, an intense affair made of encounters, stories, and legends, recounted in the book by Marcos Ordóñez, Beberse la vida: Ava Gardner en España, upon which this film is based.
"The vivacious beauty and vibrant personality of screen goddess Ava Gardner—and in particular the many films she made in Spain—are examined in fascinating detail in Isaki Lacuesta's TCM documentary which contains enough clips, interviews and background footage to make any Gardner fan (and probably classic cinema enthusiast) happy. This Spanish-tinged delve into her life is bookended by close-ups from two of her films—a shot of her at her most beautiful in Albert Lewin's recently digitally restored Pandora And The Flying Dutchman, her first film in Spain, and a shot from Harem, her last made in the country. [Lacuesta] attempts to frame a kind of dialogue between the Gardner who arrived in Spain for the first time with the older woman towards the end of her filmmaking days. Lacuesta features interviews with her body double in Pandora, a local photographer and Jack Cardiff, the cinematographer who shot the film, but also expands his brief to deal with flamenco and bullfighting (she shot scenes in Spain at dances and at arenas); her relationships with Mickey Rooney and Frank Sinatra, as well as other films Gardner shot in Spain, such as the epic Chinese-set film 55 Days in Peking, in which she co-starred with Charlton Heston, which was filmed on a massive set built in the country." (Screen Daily)
Cosponsored with the Dept of Romance Studies.
website: www.latermitafilms.com/en/isaki-lacuesta-s-works/feature-films/all-the-night-long-la-noche-que-no-acaba