20th Animation Show of Shows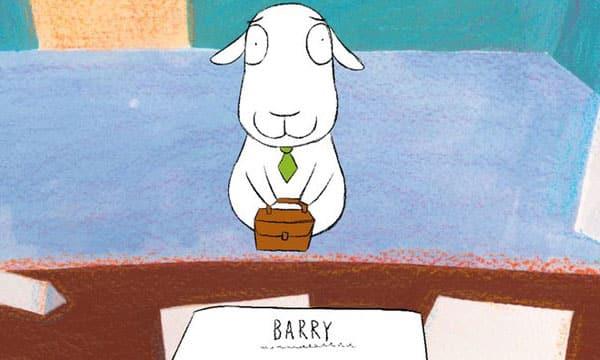 We have SOLD OUT of our allotment of free tickets for this program!
Fifteen thought-provoking, poignant, and very funny animated shorts from around the world, including work from six countries and six student films. In a year when the best and worst of human nature has been on constant display, the works in this year's show remind us of both the universality of shared ideals, as well as the diverse challenges we face. A remarkable and insightful microcosm of our world. "Animation is such a flexible and open-ended medium that it lends itself to exploring the innumerable aspects of what it means to be human," says founder and curator Ron Diamond. "And this year's program, as much as any of our past presentations, really illuminates human strengths and foibles, and the bonds that unite us across cultures and generations."
The Green Bird  - Maximilien Bougeois, Quentin Dubois, Marine Goalard, Irina Nguyen, Pierre Perveyrie, France - Winner of the Gold Student Academy Award
One Small Step  - Andrew Chesworth, Bobby Pontillas, U.S. - Nominated for an Academy Award
Grands Canons - Alain Biet, France
Barry - Anchi Shen, U.S.
Super Girl - Nancy Kangas, Josh Kun, U.S.
Love Me, Fear Me - Veronica Solomon, Germany
Business Meeting - Guy Charnaux, Brazil
Flower Found! - Jorn Leeuwerink, The Netherlands
Bullets - Nancy Kangas, Josh Kun, U.S.A
Table Game - Nicolás Petelski, Argentina
Carlotta's Face - Valentin Riedl, Frédéric Schuld, Germany
Age of Sail  - John Kahrs, U.S.
Polaris - Hikari Toriumi, U.S.
My Moon - Eusong Lee, U.S.
Weekends  - Trevor Jimenez, U.S. - Nominated for an Academy Award
For descriptions of all of these films, visit: http://bit.ly/2Ohw0Ss
website: animationshowofshows.com
Subtitled
The 20th Annual Animation Show of Shows Trailer from Acme Filmworks, Inc. on Vimeo.