(X)-trACTION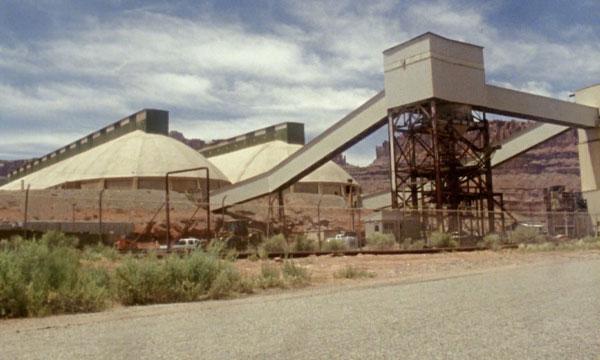 Special Call to the Ithaca Community
Seeking one-take videos (20 to 60 seconds) to screen as part of this program!
Due Tues Mar 1 @ noon.
Full details here.
(X)-trACTION is a collaborative of five media artists who have come together to share their latest work and maybe even destroy the term extraction.
Examining not only the technical and common use of the term "extraction" but taking a look at their position as artists grappling with making art in ways that extract images, ideas, and stories from their subjects both human and geographical. A meta mash-up concerned for the climate, workers, history and the future—the beauty and the failures.
The Smoke Rides on the Wind, 2022, 13:41min
by Erin Wilkerson
Histories of global oil extraction and movement entangle with stories of colonial settlement and threatened ecologies. An autoethnographic field work on erasure and displacement. Filmed on site in California and Singapore, situated within the regional Ring of Fire. 
The Loyalty League, 2020, 4:15
by Laurie McKenna The Undesirables Project 2017
The Bisbee deportation of 1917 in the mining town of Bisbee, Arizona. A performance with toys that considers the tactics and cruelty of nationalistic and anti-worker bullying.
100 Partially Obscured Views/100 Vistas Parcialmente Oscurecidas, 2022, 25
by Nicole Antebi
A partially animated topographical film essay about El Paso/Juárez told through a series of postcards of the region from the late 19th century through the early 1970s. Many of the later postales were made by Roberto López Díaz, a prominent postcard maker in Juárez, Chihuahua, and Mexico who thoroughly documented a moment that is difficult to access now.
Sound designer, Jonathan Rodriguez, stitches together sonic traces of people and place, highlighting Antebi's animated points of transition between views, ranging from public monuments proposals, the injustices of Mexican American labor, resource extraction, the impact of current policies on people and land, and other interrogations of a border landscape that I've witnessed transform into a highly militarized zone.
El Paso and Juárez share history, share people, share each other's gaze, their differences are constructed by imperialist treaties and policies, and obstructions that insist on their difference.    
terrestial sea, 2022, 14:30
by Cathy Lee Crane
Rivers and their traces in the borderlands begin in the empty river bottom awaiting the release from Elephant Butte dam, to a re-enactment of navigating the Rio Grande and then to the seabed of Camp Naco. At the convergence of the Gila and Colorado Rivers, all combine to usher a stream of migrants across the Sonoran desert sea floor. This is the second chapter of an ongoing borderlands project entitled Drawing the Line. Image sequencing & layering designed by Luc Houle (Ithaca College '22).
Ancient Sunshine, 2019, 19:28
by Jason Livingston '94
A fossil cast in plastic, an artificial plateau, classic cars running on the fumes of the nation. Utah Tar Sands Resistance has been fighting experimental mining in the Tavaputs Plateau for almost a decade, setting up camp every summer in sight of heavy equipment and construction crews. The film asks, how might the concept of horizontalism be applied to the physical horizon, its decimation, and to capital's propensity for vertical extrication? Ancient Sunshine interweaves the endless remaking of the Western landscape with labor history, reflections on anarchist organization, and interspecies economies, such as animal husbandry. Ancient Sunshine consists of interviews with the Utah Tar Sands Resistance primary organizers and other Utah land protectors, and sets their voices in and against an industrialized landscape. The film draws on a surprising array of present and historical voices, drawing attention to the role of resistance and kinship during times of threat and extinction.
Aggregate, 2022, 5:51
by Laurie McKenna
A diary aggregating photography, drawings, notes and video of the first pandemic year created as an element for a multidisciplinary installation piece. Living through the border-wall building in her community, media coverage of political chaos, resistance, abuse of the press, drought, death, and the desert wildlife.
1. "a whole formed by combining several (typically disparate) elements"
2. "a material or structure formed from a loosely compacted mass of fragments or particles."
Ithaca Premiere