We are Little Zombies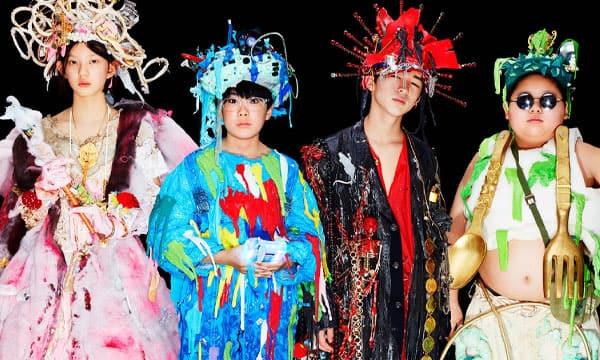 We have SOLD OUT of our allotment of free tickets for this program!
When four young, newly-minted orphans first meet, the bodies of their parents are being cremated at a funeral home, and yet none of them can shed a tear. They are like zombies, devoid of all emotion. With no family, no future, no dreams, and no way to move forward, the young teens decide that the first level of this new existence involves salvaging a gaming console, an old electric bass, and a charred wok from their former homes—just enough to start a band… and then conquer the world.
"A rainbow-colored scream into the Abyss." (Vulture)
"The gonzo adventures of four poker-faced Japanese 13-year-olds who bond over their mutual lack of emotion following sudden orphanhood, it reimagines the old 'stages of grief' thing as a progression through 13 erratic levels of a video game, complete with mini-games and side quests." (Jessica Kiang, Variety)
website: littlezombies.oscilloscope.net
Subtitled