True Blue (Neeli Raag)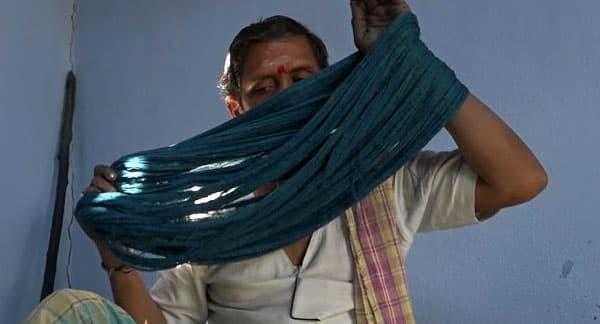 This is the story of indigo, India's most precious natural dye, which was lost to the events and processes of history. A century later, as the world begins to seek natural dyes once more, it is back in the spotlight. Neeli Raag tells the story of the stubborn dreamers who kept it alive through the years of oblivion. Their true-blue faith in the craft is vindicated, yet crafting indigo requires body-knowledge and patience that seems to belong to another time. The world that once nurtured this difficult and elusive colour is no longer the same. Can true blue colour survive our own life and times and live to tell its tale to the future? In Telugu, Tamil, Kannada, Hindi, Gujarati, and English with English subtitles.
Swati Dandekar is a documentary filmmaker based in Bangalore with a special interest in creating visual narratives of the living history of people, places, ideas, traditions, and practices. Her current interest is the study of textile crafts and the relationship between crafts persons and their craft, resulting in her most recent work, the feature length documentary Neeli Raag. She also teaches film at the Srishti Institute of Art, Design and Technology, Bangalore.   
Sponsored by the South Asia Program, CALS International Programs and the Department of Fiber Science and Apparel Design.