Three Summers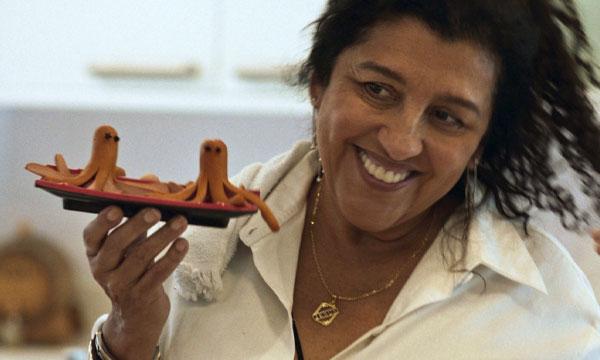 We have SOLD OUT of our allotment of free tickets for this program!
"A chaotic class dramedy where the help and the helped wind up switching places, Three Summers (Três Verões) marks another occasion for Brazilian actress Regina Casé (The Second Mother) to shine in the role of a housekeeper trying to overcome stiff social barriers and find her own slice of happiness." (The Hollywood Reporter)
Casé plays Madá, the maid-in-charge of a sprawling vacation condo belonging to a rich Rio family who gets caught up in a corruption investigation—part of the wide-reaching Operation Car Wash that took Brazil by storm starting in 2014, resulting in billions in seized property and hundreds of arrests, including that of former President Lula de Silva. With her boss on the lam and no money to pay herself or the staff, the ever resourceful Madá figures out a way to make it work: selling off the owner's belongings in a yard sale, turning part of the condo into an Airbnb, all the while making the most of the condo's amenities.
"Written by Kogut and Iana Cossoy Paro, Three Summers is a sort of modern picaresque, its tripartite structure allowing us to track its heroine's roll-with-the-punches pluck while bearing witness to an epoch-defining scandal based on the real-life criminal investigation Operation Car Wash. Buoyed by masterful comic timing and striking an irresistible balance of naïveté and ceaseless cleverness, Madá is one of the charismatic Casé's most endearing characters, a beacon of tenacious optimism and vivacity in a time when affluent malfeasance seems ubiquitous." (Toronto International Film Festival)
For more information about the film: www.distribfilmsus.com
Subtitled • Ithaca Premiere