The Third Man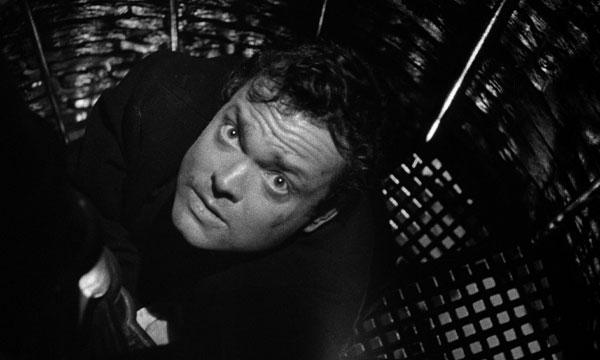 The most famous collaboration between writer Graham Greene and director Carol Reed, The Third Man is a suspenseful, arty thriller set in post-WWII Vienna featuring performances by Joseph Cotten as the innocent American caught up in strange foreign intrigues and Orson Welles as his corrupt friend, the dastardly, yet charismatic Harry Lime.
Winner of the Academy Award for Best Cinematography and Palme d'Or at the 1949 Cannes Film Festival, director Reed was hailed as the new Hitchcock upon the film's release.
A recent digital restoration showcases the film's "extravagantly expressionistic extreme angles, zigzag lighting schemes, and gargoyle faces in mega close-up," (Village Voice) in addition to the famous zither accompaniment by Anton Karas.
more info at this website: www.rialtopictures.com/catalogue/the-third-man