The Sun Island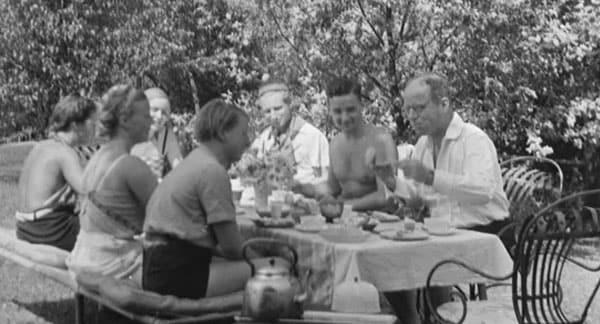 The Sun Island documents the life and professional career of Martin Elsaesser (1884–1957), architect and chief city planner in Frankfurt (Germany) from 1925 to 1932. The controversial acquisition of the Frankfurt Central Market by the European Central Bank is the ostensible occasion to weave the building's turbulent history into Martin Elsaesser's biography, his wife Liesel's liaison with notable landscape architect Leberecht Migge (1881–1935), and the director's own family history.
The films draws on a unique collection of home movies, photographs and letters, as well as contemporary interviews in order to document and dramatize a life-changing episode in the family histories of two all but forgotten German pioneer architects: one designer of churches and markets, the other inventor of urban gardening and sustainable cities during the crucial years between the Weimar Republic and WWII.
Cosponsored with the Departments of German Studies & PMA, Cornell Media Studies, Institute for German Cultural Studies and the Society for the Humanities.
website: sunislandfilm.com
Trailer_Die Sonneninsel from Thomas Elsaesser on Vimeo.