Still Life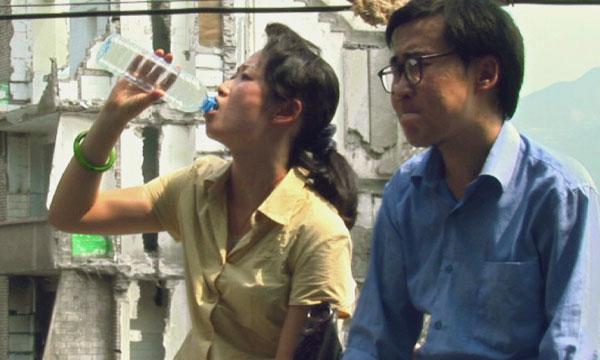 Acclaimed Chinese filmmaker Jia Zhang-ke (The World, Unknown Pleasures) returns with a haunting tale of lost souls wandering in a modern-day wasteland in Still Life, the winner of the Golden Lion at the 2006 Venice Film Festival.
Set in the ancient city of Fengjie, partly dissembled and filling with water as part of the Three Gorges Dam project on the Yangtze River, Still Life follows a pair of parallel journeys.
In one, a miner comes to the city in search of his wife, who left him 16 years before, and his daughter, who he has never seen. In the other, a nurse arrives looking for her husband, who came to the city for business and has not kept in touch.
"The miracle of the picture isn't its narrative originality, but in the way it allows the surroundings—demolished buildings, buildings marked for destruction, the ever-present river—to guide our experience of their experience. Jia's camera sense is just about perfect, favoring the long take, keeping watchfully still or moving laterally, in patterns designed to keep us in tune with nature (the river) and with the characters we see swimming against the tide of their own lives. Cinematographer Yu Likwai has a way of capturing just-right natural light his own way, and of honoring the occasional fantastic flourish." (Chicago Tribune)
more info at this website: www.bigworldpictures.org/films/stilllife/index.html
In Mandarin
Subtitled