The Spy Behind Home Plate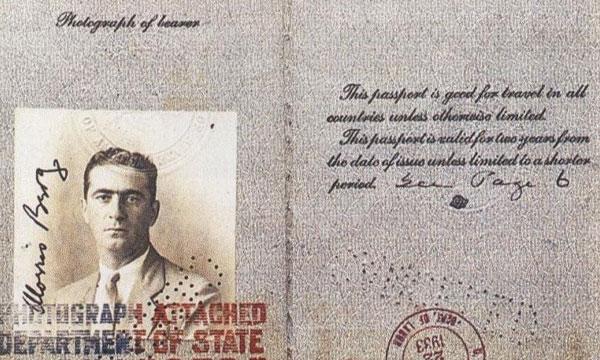 Q&A with filmmaker Aviva Kempner, moderated by Elliot Shapiro (Jewish Studies)
Link to the Q&A
An engrossing documentary about the enigmatic, charming and brilliant Moe Berg, a Jewish baseball catcher behind the plate in the golden age of the major leagues who joins the OSS in WWII to spy on the Nazis' atomic bomb program. "Berg grew up in Newark, N.J., the son of Jewish immigrants, and much to his father's disgust, took to baseball early. He played undergraduate ball at Princeton, where the yearbook noted that he was 'a Hebrew,' and he ended up playing for five clubs, including Brooklyn in the National League, and Chicago, Cleveland, Washington and Boston in the American." (LA Times) A polymath who made friends with Chico Marx, Albert Einstein and Babe Ruth, Moe Berg proves to be an unlikely and fascinating real-life Jewish hero.
About the Filmmaker
"A child of Holocaust survivor Helen Ciesla and Harold Kempner, a US Army officer, Kempner was born in Berlin, Germany after World War II. Her family history inspired her to produce her first documentary, Partisans of Vilna (1986), focusing on a gripping story of Jewish resistance to the Nazis. Kempner went on to write, direct and produce more films about under-known Jewish heroes. The Peabody award-winning The Life and Times of Hank Greenberg (2000) brings to light the life and career of the first Jewish baseball star in the Major Leagues. Facing anti-Semitism in the '30s and '40s, Greenberg welcomed Jackie Robinson in his debut in 1947. Yoo-Hoo, Mrs. Goldberg (2009) is an exploration of television pioneer Gertrude Berg, who received the first Best Actress Emmy in history and paved the way for women in media and entertainment.…In 2015, Kempner released Rosenwald, an inspiring historical documentary about businessman and philanthropist Julius Rosenwald, who partnered with Booker T. Washington and African American communities to build over 5,000 schools in the Jim Crow South. Rosenwald also provided grants to support a who's who of African American artists and intellectuals." (from the film's website)
Cosponsored with the Jewish Studies Program.
For more information about the film: spybehindhomeplate.org
Ithaca Premiere