Son of Monarchs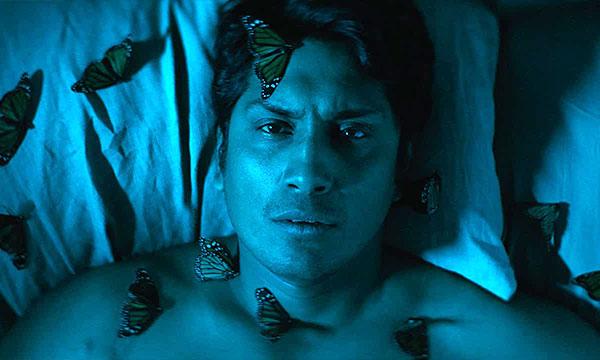 After the death of his grandmother, a Mexican biologist living in New York returns to his hometown nestled in the majestic monarch butterfly forests of Michoacán. The journey forces him to confront past traumas and reflect on his new hybrid identity, launching him on a personal and spiritual metamorphosis.
The main character was inspired by Cornell professor Robert Reed (Ecology & Evolutionary Biology), a butterfly biologist, who also serves as Associate Curator of Lepidoptera for Cornell's Insect Collection.
Written and directed by filmmaker and biologist Alexis Gambis (who founded the Imagine Science Film Festival), the film was awarded the Alfred P. Sloan Feature Film Prize at the 2021 Sundance Film Festival, and was cited by the jury "for its poetic, multilayered portrait of a scientist's growth and self-discovery as he migrates between Mexico and NYC working on transforming nature and uncovering the fluid boundaries that unite past and present and all living things."
A post-screening panel will feature filmmaker Alexis Gambis, Robert Reed (Ecology & Evolutionary Biology), Natasha Raheja (Anthropology) and Ithaca College professor Camilo Malagon (Latin American Cinema).  The panel will be moderated by Cornell professor Shannon Gleeson (ILR Labor History).
In English & Spanish.
website: sonofmonarchs.com
Ithaca Premiere • Subtitled