Smooth Talk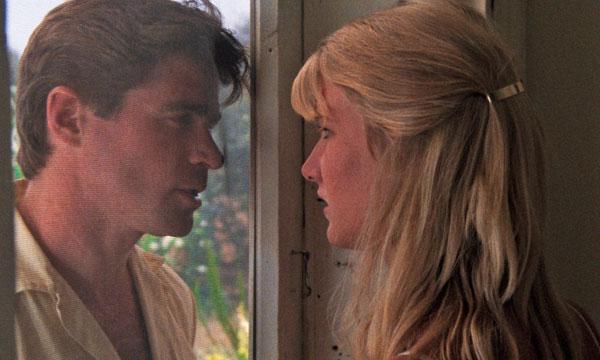 RSVP for a FREE ticket
Streaming link available Apr 23–29
Suspended between carefree youth and the harsh realities of the adult world, a teenage girl experiences an unsettling awakening in this haunting vision of innocence lost. Based on Joyce Carol Oates' celebrated short story "Where Are You Going, Where Have You Been?" the narrative debut from director Joyce Chopra features a revelatory breakout performance from Laura Dern as Connie, the fifteen-year-old black sheep of her family whose summertime idyll of beach trips, mall hangouts, and innocent flirtations is shattered by an encounter with a mysterious stranger (a memorably menacing Treat Williams).
Winner of the Grand Jury Prize at Sundance, Smooth Talk captures the thrill and terror of adolescent sexual exploration as it transforms the ingredients of a standard coming of age portrait into something altogether more troubling and profound. "Equal parts teen movie, mother-daughter drama, and psychological horror." (Refinery29)
"An uncannily assured look at teenage anxieties. Throughout, Joyce Chopra patiently and shrewdly observes the contradictions of human behavior that Laura Dern brilliantly conveys." (Slant Magazine)
For more information about the film: www.janusfilms.com/films/2004
SMOOTH TALK - Janus Trailer from Janus Films on Vimeo.