Silk Stockings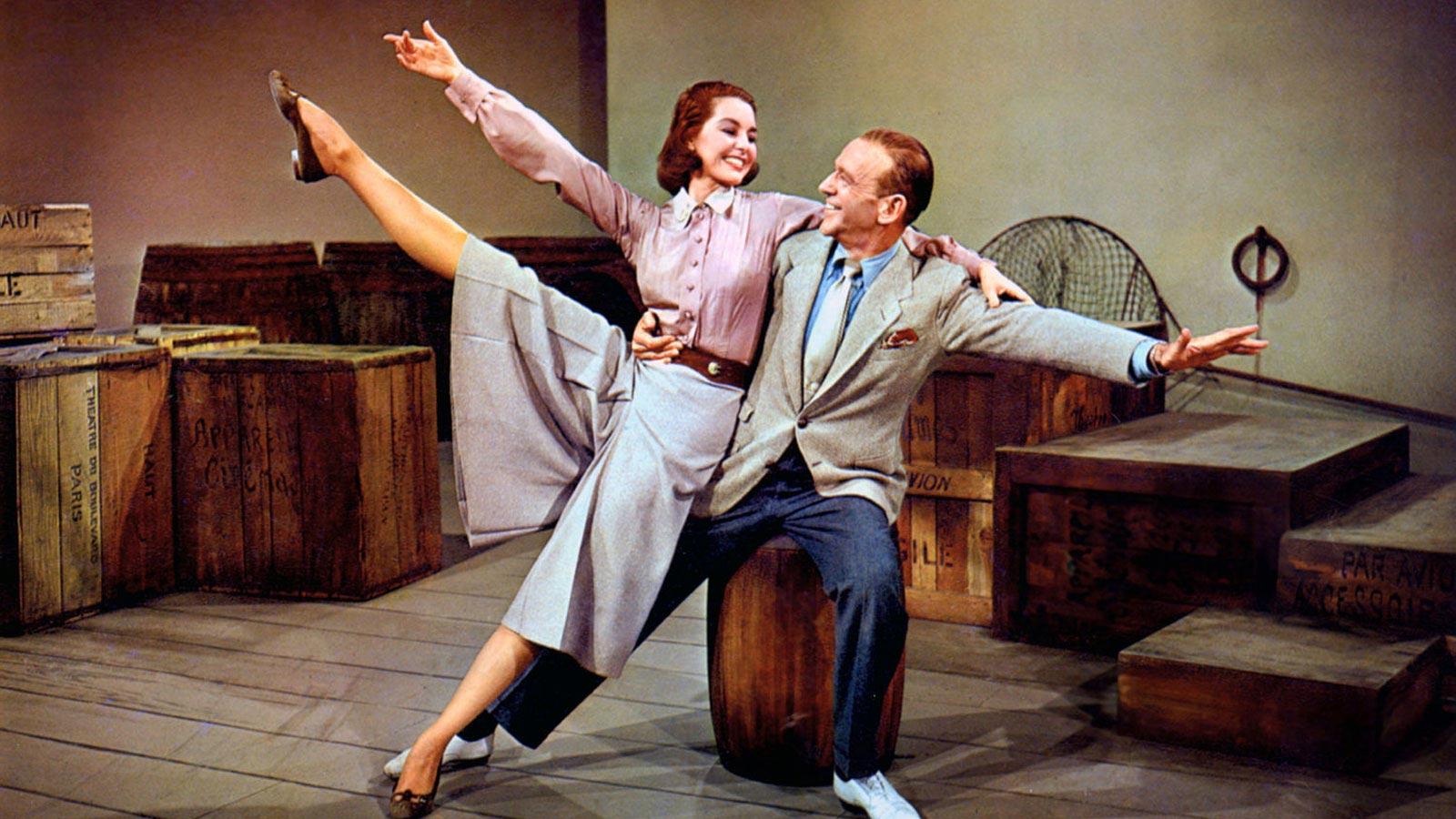 MGM struck gold with its Cinemascope musical Silk Stockings, based on the famous Garbo comedy, Ninotchka (1939, dir. Ernst Lubitsch). The great Cole Porter's last stage musical, it landed not only with its score intact (never a guarantee in Hollywood), but with two additional songs, including a dance number for Astaire, "The Ritz Roll and Rock". Arthur Freed produced and the highly accomplished film and stage director Rouben Mamoulian directed.
Humorless Ninotchka (Charisse), a Soviet commissar is sent to Paris to round up a trio of apparatchiks (including Peter Lorre in a great comic turn) who have been seduced by western capitalism. Will she stick to her duty or be seduced by Paris luxury (silk stockings) and American movie producer Steve Canfield (Astaire)? A glittering comedy, with ravishing dance sequences and an intoxicating score.
Part of our Cinemascope series.