A Shape of Things to Come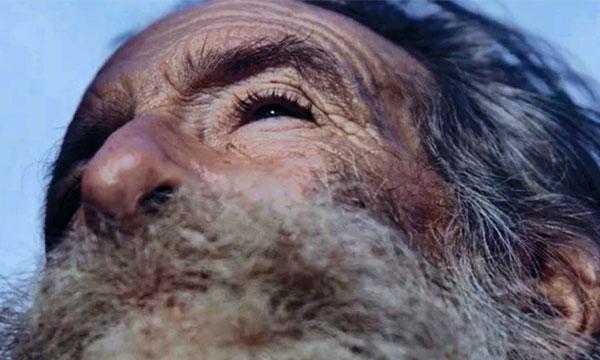 A Shape of Things To Come is a borderlands Western that follows Sundog, an herbalist-hunter-homesteader who lives off the land in the Sonoran Desert. As Border Patrol encroaches on his relative freedom, he becomes increasingly unnerved and ventures beyond the bounds of his survivalism. With a cinematic depiction of smoking a Sonoran toad's psychedelic venom, and with an unsettling act of eco-terrorism, the figure of Sundog raises provocative questions about humanity's relation to the environment - and to itself - amidst the specter of global collapse.
About the filmmakers
Lisa Marie Malloy is an artist committed to engaged modes of filmmaking. Her first feature-length film, A Shape of Things to Come (2020), has shown around the world, including in the main competition of CPH:DOX, NYC Lincoln Center's Art of the Real, RIDM, Documenta Madrid, FICUNAM, and the Centre Pompidou.
J.P. Sniadecki is a filmmaker, anthropologist, and professor of documentary media at Northwestern University in Chicago. His films, which include Demolition / Chaiqian (2008), Foreign Parts (with Verena Paravel, 2010), People's Park (with Libbie Cohn, 2012), Yumen (with Huang Xiang and Xu Ruotao, 2013) and The Iron Ministry (2014), have won many awards at festivals around the world. His work has been featured in the 2014 Whitney Biennale, the 2014 Shanghai Biennale, the UCCA in Beijing, The MoMA, The Guggenheim, The Museum of Natural History in New York, and a special section of BIFF 2012. 
 
Cosponsored with the Cornell Religious Studies Program.
 
more info at this website: grasshopperfilm.com/film/a-shape-of-things-to-come