Rocks, Stars, and Other Feelings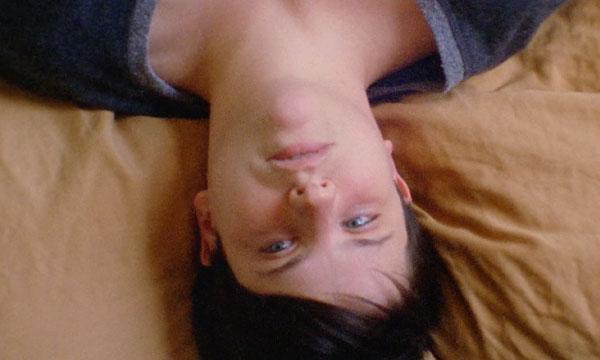 Artist-scholar Jessica Bardsley just joined the Department of Performing & Media Arts, and this program, which recently screened at UnionDocs Center for Documentary Art in Brooklyn, traces her poetic pathways of thought and practice through five of her films made between 2007–2021.
"From Bardsley's lyrical use of appropriated imagery to her quiet, lingering documentation of interior spaces and natural environments, she uses a dynamic range of audio-visual approaches to explore disturbing uncertainties and reach beyond familiar psychological spaces to the distant or unknown." (UnionDocs)
Program
Life Without Dreams 13 min, 2022, Video, Color and Black & White
This film is set within the outer space of consciousness, where the surfaces of far out planetary bodies form the terrain for an exploration of the gradual disappearance of darkness, 24/7 capitalism, and insomnia.
Goodbye Thelma 13 min, 2019, Video, Sound, Color and Black & White
Goodbye Thelma synthesizes footage from the 1991 film Thelma & Louise and footage of the author's own making to create a mysterious, and at times disturbing, exploration of the uncertainties of traveling as a woman alone.
The Making and Unmaking of the Earth 16 min, 2018, Found footage & 16mm on Video, Sound, Color and Black & White
The Making and Unmaking of the Earth turns to geology as both a metaphor for and a psychic container of women's emotional states and embodied experiences of physical pain. Combining archival footage of earth processes with interviews describing mysterious physical experiences and emotional attachments, this film explores how everything we bury deep inside eventually speaks through the geology of the body.
The Blazing World 19 min, 2013, Video , B&W, Sound
Consisting entirely of clips stolen from existing films, The Blazing World explores connections between depression and kleptomania by charting a convergence between Winona Ryder's character in the film Girl, Interrupted, the genuine depression experienced by the actress, her arrest for shoplifting after the film's release, and my family's own history of mental illness and theft.
Oceanography 6 min, 2007, Video, Color, Sound
Oceanography uses science TV footage and scientific data to document one woman's love relationship.
more info at this website: www.jessicabardsley.com
Ithaca Premiere