RBG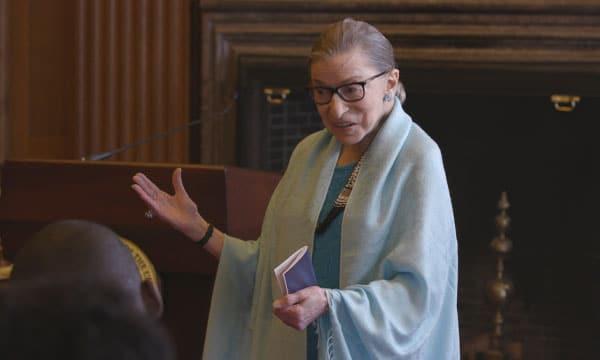 Available for purchase via Cornell Cinema & Magnolia Pictures from Sept 25–Oct 1. All proceeds from this digital purchase ($6.99)—please note that it's a PURCHASE, not just a rental - will be donated to the ACLU Women's Rights Project, which Ginsburg founded in 1972.
An inspiring portrait of the late Supreme Court Justice and Cornell alum Ruth Bader Ginsberg '54, who developed a breathtaking legal legacy while becoming an unexpected pop culture icon. The unique personal journey of this diminutive, quiet warrior's rise to the nation's highest court was largely unknown until this documentary came out in 2018 to wide acclaim. 
"RBG serves as a compelling Ginsburg primer, and [co-directors] West and Cohen are understandably interested in driving home just how fully she fought back sexism at every stage of her professional life, from her experience at Harvard Law to her first steps into full-time work to her Supreme Court appointment." (Indiewire)
"This spry celebration reveals that the real Ginsburg is neither beast nor badass, but an even-tempered, soft-spoken mediator—not typically traits that inspire rousing high-fives, but qualities that honor the slow, uphill slog of positive change." (Variety)
The film will be followed by a Zoom interview from this summer with Betsy West and Julie Cohen, the film's directors.