Queen & Slim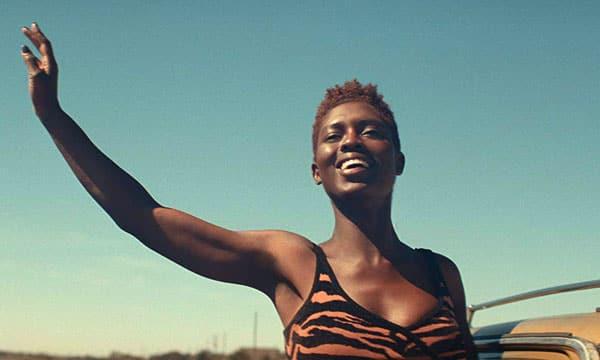 A Black middle-class couple, driving back from a disastrous first date, are pulled over by an aggressive white cop. Suddenly, they find themselves on the run, after the cop is shot in self-defense, in this stunning debut feature from Melina Matsoukas (Beyonce's Formation).
"The descriptor 'visionary' is thrown around a lot these days for film directors, and it's often a bit of a reach. But for filmmaker Melina Matsoukas, the veteran music video director…'visionary' seems the only word apt enough to describe her searing directorial debut… It's a film that comes roaring out of the gate, Matsoukas firmly planting her flag as a filmmaker with audacity and originality.…Whipsawing between hope and devastation, Queen & Slim speaks to this specific cultural moment. It's not with a grounded realism, but with an almost operatic sense of melodrama, in the writing, performances and with Matsouka's daring cinematic style, where beauty and politics are inextricably intertwined. It's an adrenaline shot right to the heart, and a bold declaration of a bright new auteur." (Chicago Tribune)
A stunning re-imagining of Arthur Penn's Bonnie and Clyde, screening on March 23.
website: queenandslim.com