Perfect Blue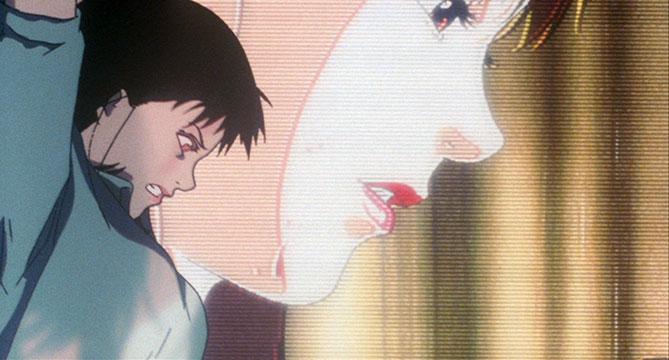 This animated Japanese film is a psychological thriller about a minor pop star who sings in a Spice Girls-esque group but decides to become a TV actress instead. Her career shift doesn't please everyone, though, and she soon finds herself the target of malevolent stalking.
One by one, her friends are brutally murdered, and she starts to blur the line between her true self and her character, nearly losing her sanity in the process. Not unlike some of Italian director Dario Argento's giallo thrillers.
"An eerie, surreal, and wholly Japanese take on an old formulaic genre that works in spades, perhaps even benefiting from its animated format." (Austin Chronicle)
"Don't let the first pop colour-drenched minutes put you off—whilst the colours are bright, the film is like the best chocolate, deliciously dark." (Edinburgh University Film Society)
Note: includes animated frontal nudity and graphic violence.
Shown in a recent digital restoration.
more info at this website: gkids.com/films/perfect-blue
In Japanese
Subtitled