Parasite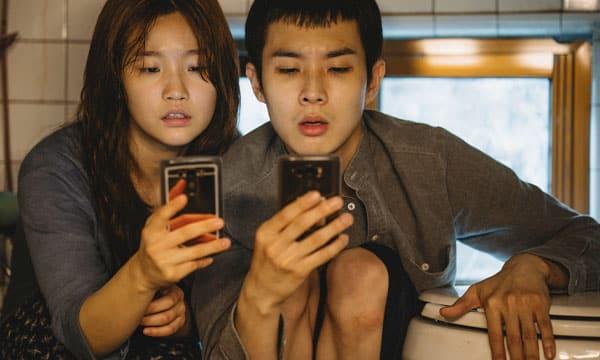 A poor but extremely resourceful family of four ingratiates themselves into the lives of the well-to-do Park family in this pitch-black modern fairytale, full of tension and class rage. Winner of the Palme d'Or at the 2019 Cannes Film Festival and winner for the Golden Globes' Best Foreign Language Picture award.
"Bong's command of the medium is thrilling. He likes to move the camera, sometimes just to nudge your attention from where you think it should be, but always in concert with his restlessly inventive staging." (Manohla Dargis, NY Times)
"Bong is back and in brilliant form, but he is unmistakably, roaringly furious, and it registers because the target is so deserving, so enormous, so 2019: Parasite is a tick fat with the bitter blood of class rage." (Jessica Kiang, Variety)
Winner of Academy Awards for Best Picture, Best International Feature, Best Director and Original Screenplay.
Cosponsored by KASA (Korean American Students Association).
website: parasite-movie.com