Oscar Shorts: Live Action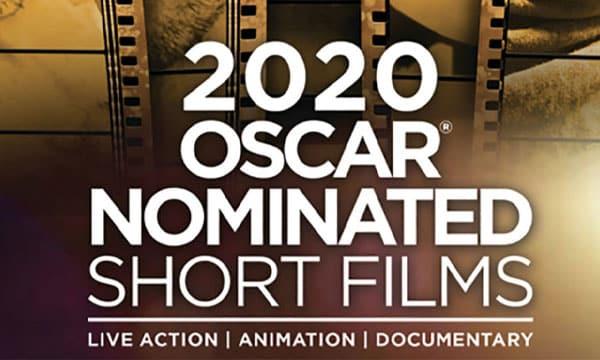 For the 15th consecutive year, Shorts HD and Magnolia Pictures present the Oscar-Nominated Short Films. With all three categories offered – Animated, Live Action and Documentary – this is your annual chance to predict the winners (and have the edge in your Oscar pool)! A perennial hit with audiences around the country and the world, don't miss this year's selection of shorts. The Academy Awards take place Sunday, Feb. 9th.
A Sister (Une Soeur)
Belgium, 2018, 16 minutes
directed by Delphine Girard
A night. A car. Alie is in trouble. To get by she must make the most important call of her life.
Brotherhood (Veljeys)
Canada/Tunisia/Qatar/Sweden, 2018, 25 minutes
directed by Meryam Joobeur
Mohamed is a hardened shepherd living in rural Tunisia with his wife and two sons. Mohamed is deeply shaken when his oldest son Malik returns home after a long journey with a mysterious new wife. tension between father and son rises over three days until reaching a breaking point.
Nefta Football Club
France-Tunisia, 2018, 17 minutes
directed by Yves Piat
Two young brothers come across a donkey in the desert. Strangely, the animal is wearing headphones over its ears.
Saria
USA, 2019, 22 minutes
directed by Bryan Buckley
Saria is the tale of two inseparable orphaned sisters, Saria and Ximena, as they fight against daily abuse and unimaginable hardship at Virgen de La Asuncion Safe home in Guatemala. Our story follows the events leading up to the tragic fire in 2017 that claimed the lives of 41 orphaned girls.
The Neighbors' Window
USA, 2019, 20 minutes
directed by Marshall Curry
The Neighbors' Window (pictured) tells the story of Alli (Maria Dizzia), a mother of young children who has grown frustrated with her daily routine and husband (Greg Keller). But her life is shaken up when two free-spirited twenty-somethings move in across the street and she discovers that she can see into their apartment.
website: shortsinternational.com