Oscar Shorts: Documentary (Part 1)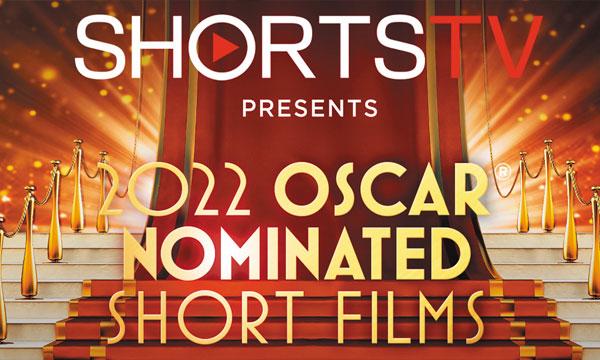 For the 17th consecutive year, Shorts HD and Magnolia Pictures present the Oscar-Nominated Short Films. With all three categories offered—Animated, Live Action and Documentary—this is your annual chance to predict the winners (and have the edge in your Oscar pool)! A perennial hit with audiences around the country and the world, don't miss this year's selection of shorts.
The Academy Awards take place Sunday, March 27.
More info and individual film trailers at shorts.tv/theoscarshorts
The Documentary program is being screened in two parts, each about 80 minutes total. Part 2 starts at 5:30 pm today and is FREE with admission to Part 1.
Part 1
Audible – Matt Ogens and Geoff McLean, USA, 39 min.
Audible is a cinematic and immersive coming of age documentary following Maryland School for the Deaf high school athlete Amaree McKenstry and his close friends as they face the pressures of senior year and grappling with the realities of venturing off into the hearing world. Amaree and his teammates take out their frustrations on the football field as they battle to protect an unprecedented winning streak, while coming to terms with the tragic loss of a close friend. This is a story about kids who stand up to adversity. They face conflict, but approach the future with hope—shouting to the world that they exist and they matter.
When We Were Bullies – Jay Rosenblatt, USA/Germany, 36 min.
A mind-boggling coincidence leads the filmmaker to track down his fifth grade class and fifth grade teacher to examine their memory of and complicity in a bullying incident 50 years ago.
Part 2 (5:30 pm)
Three Songs for Benazir – Elizabeth Mirzaei and Gulistan Mirzaei, Afghanistan, 22 min.
Lead Me Home – Pedro Kos and Jon Shenk, USA, 39 min.
The Queen of Basketball – Ben Proudfoot, USA, 22 min.
Descriptions on Part 2 film page.
2022 Oscar Nominated Short Films - Theatrical Release Trailer from ShortsTV on Vimeo.