Oscar Shorts: Documentary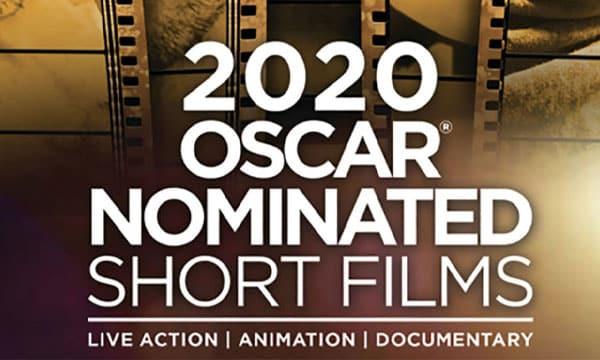 For the 15th consecutive year, Shorts HD and Magnolia Pictures present the Oscar-Nominated Short Films, opening on Feb. 1st. With all three categories offered – Animated, Live Action and Documentary – this is your annual chance to predict the winners (and have the edge in your Oscar pool)! A perennial hit with audiences around the country and the world, don't miss this year's selection of shorts. The Academy Awards take place Sunday, Feb. 9th.
Life Overtakes Me
USA, 2019, 39 minutes
directed by John Haptas and Kristine Samuelson
Life Overtakes Me tells the story of traumatized children of the refugee diaspora who are in such profound despair that they withdraw into a coma-like state. In Sweden, over 400 refugee children have been afflicted with this life-threatening psychosomatic illness, and the film will accompany two of them and their families on their frightening odyssey through Resignation Syndrome.
Learning To Skateboard in a Warzone (If You're a Girl)
UK/US/Afghanistan, 2018, 39 minutes
directed by Carol Dysinger
In Afghanistan, many young girls are not able to participate in sports. Cultural and religious norms, along with other factors such as safety concerns and years of warfare, have resulted in limited athletic and recreational opportunities for women and girls, especially those who come from impoverished neighborhoods. But there is a new generation of Afghan girls who believe they can do anything. Learning To Skateboard in a Warzone (If You're a Girl) (pictured) tells the story of young Afghan girls learning to read, write—and skateboard—in Kabul.
In the Absence
US/South Korea, 2018, 28 minutes
directed by Yi Seung-Jun
When the passenger ferry MV Sewol sank off the coast of South Korea in 2014, over three hundred people lost their lives, most of them schoolchildren. Years later, the victims' families and survivors are still demanding justice from the national authorities.
Walk Run Cha-Cha
USA, 2019, 21 minutes
directed by Colette Sandstedt
Paul and Millie Cao fell in love as teenagers in Vietnam but were soon separated by the war. Years later they finally reunited in California. Now, after decades of working hard to build new lives, they are making up for lost time on the dance floor. Shot over a period of six years, Walk Run Cha-Cha is an intimate, beautifully-crafted story about immigration, transformation and the power of love.
St. Louis Superman
USA, 2019, 28 minutes
directed by Smriti Mundhra and Sami Khan
Bruce Franks Jr., a Ferguson activist and battle rapper who was elected to the overwhelmingly white and Republican Missouri House of Representatives, must overcome both personal trauma and political obstacles to pass a bill critical for his community.
website: shortsinternational.com