Oscar Shorts: Animation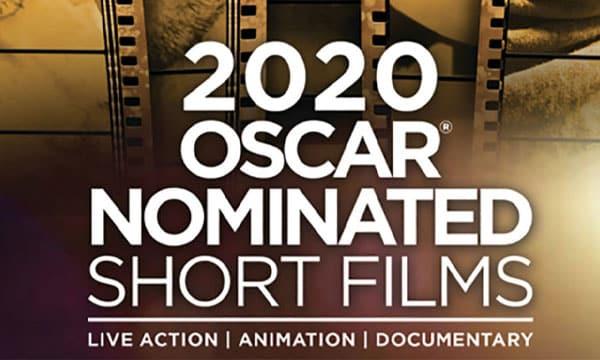 For the 15th consecutive year, Shorts HD and Magnolia Pictures present the Oscar-Nominated Short Films. With all three categories offered—Animated, Live Action and Documentary—this is your annual chance to predict the winners (and have the edge in your Oscar pool)! A perennial hit with audiences around the country and the world, don't miss this year's selection of shorts. The Academy Awards take place Sunday, Feb. 9th.
Daughter (Decera)
Czech Republic, 2019, 15 minutes
directed by Daria Kashcheeva 
In a hospital room, the Daughter recalls a childhood moment when as a little girl she tried to share her experience with an injured bird with her Father. a moment of misunderstanding and a lost embrace has stretched into many years all the way to this hospital room, until the moment when a window pane breaks under the impact of a little bird.
Hair Love
USA, 2019, 7 minutes
directed by Matthew A. Cherry, Everett Downing Jr., and Bruce W. Smith 
Hair Love is a heartfelt animated short film that centers around the relationship between an African-American father, his daughter Zuri, and the most daunting task a father could ever come across—doing his daughter's hair for the first time.
Kitbull
USA, 2019, 9 minutes
directed by Rosana Sullivan 
Kitbull reveals an unlikely connection that sparks between two creatures: a fiercely independent stray kitten and a pit bull. Together, they experience friendship for the first time.
Mémorable
France, 2019, 12 minutes
directed by Bruno Collet 
Recently, Louis, a painter, is experiencing strange events. his world seems to be mutating. Slowly, furniture, objects and people lose their realism. They are destructuring, sometimes disintegrating…
Sister
China / USA, 2018, 8 minutes
directed by Siqi Song 
A man thinks back to his childhood memories of growing up with an annoying little sister in China in the 1990s. What would his life have been like if things had gone differently?
PLUS A SELECTION OF ADDITIONAL ANIMATED SHORTS:
Henrietta Bulkowski  
USA, 16 minutes
featuring the voices of Chris Cooper and Ann Dowd!)
The Bird and the Whale
Ireland, 6 minutes
Hors Piste
France, 5 minutes
website: shortsinternational.com