Oscar Nominated Shorts 2023: Documentary!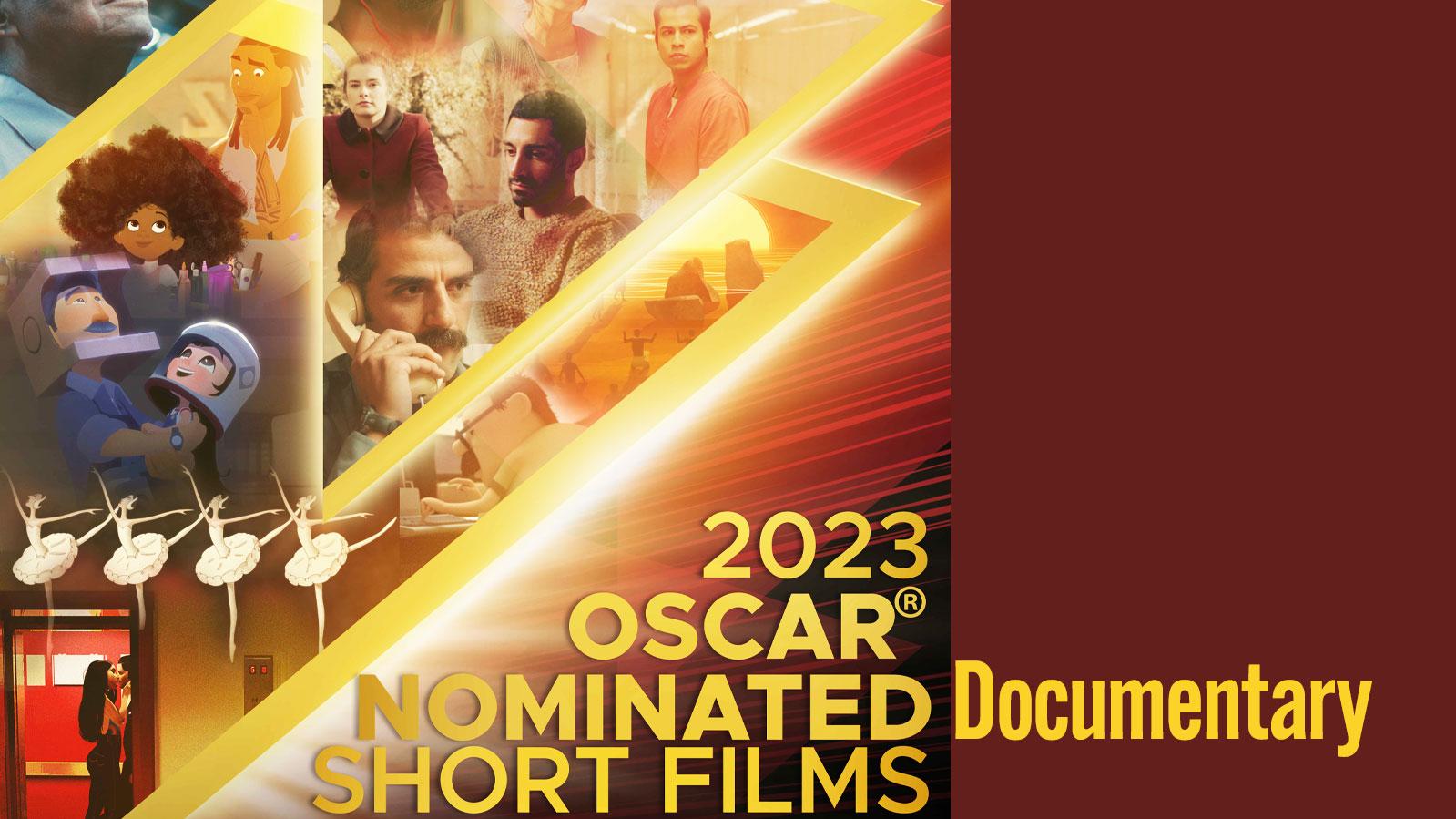 Cornell Cinema proudly presents this year's Oscar-nominated Short Films!
Join us to celebrate the art of short-form storytelling and enjoy some of the best Animated, Live Action and Documentary short films from across the globe. The 95th Annual Academy Awards take place Sunday, March 12th. 
The 2023 Documentary Shorts Program
The Elephant Whisperers
directed by Kartiki Gonsalves and Guneet Monga (India, 40 min.)
The Elephant Whisperers (pictured at top) follows an indigenous couple as they fall in love with Raghu, an orphaned elephant given into their care, and tirelessly work to ensure his recovery and survival.
Haulout
directed by Evgenia Arbugaeva and Maxim Arbugaev (UK, 25 min.)
On a remote coast of the Siberian Arctic in a wind-battered hut, a lonely man waits to witness an ancient gathering. But warming seas and rising temperatures bring an unexpected change, and he soon finds himself overwhelmed.
How Do You Measure a Year?
directed by Jay Rosenblatt (USA, 29 min.)
For 17 years, filmmaker Jay Rosenblatt filmed his daughter Ella on her birthday in the same spot, asking the same questions. What results is a unique chance to watch time, to see a young woman come into focus physically, mentally and emotionally.
The Martha Mitchell Effect
directed by Anne Alvergue and Beth Levison (USA, 40 min.)
She was once as famous as Jackie O. And then she tried to take down a President. The Martha Mitchell Effect is an archival documentary portrait of the unlikeliest of whistleblowers: Martha Mitchell, a Republican cabinet wife who was gaslighted by the Nixon Administration to keep her quiet. It offers a female gaze on Watergate through the voice of the woman herself.
Stranger at the Gate
directed by Joshua Seftel and Conall Jones (USA, 29 min.)
After 25 years of service, a US Marine filled with hatred for Muslims plots to bomb an Indiana mosque. When he comes face to face with the immigrants he seeks to kill, the story takes a shocking twist toward compassion, grace, and forgiveness.
More details are available at: shorts.tv/theoscarshorts
The Oscar-nominated Shorts are offered in three categories and screenings will take place as follows:
Animation
Saturday, February 18 at 7pm
Sunday, March 5 at 5:30pm
Documentary
Sunday, February 19 at 4:30pm
Friday, March 10 at 7pm
Live Action
Thursday, February 23 at 9:30pm
Satuday, March 4 at 5pm
Part of our Recent Releases series