The Observer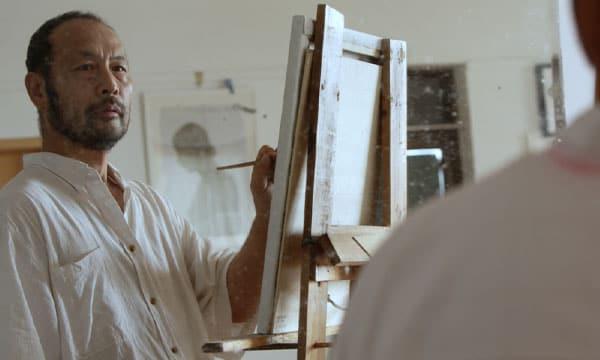 This is a FREE screening with a limited number of complimentary tickets. Please note: we encourage those with a CU NetID to view this film via the CU Library. Those without a CU NetID should RSVP via our virtual-cinema-order-form; you will then be emailed a unique screening link for the film that will be active from Oct 16–22.
The observer of this documentary's title is China's Hu Jie, maker of films, woodcuts and paintings who courageously documents the years of the Great Famine and the Cultural Revolution. None of his films have been shown in his homeland.
"Away from the limelight, dissident artist Hu Jie has managed to make more than 30 documentaries.… Widely recognized as the first artist to dare talk about the Great Famine, the labor camps and the Cultural Revolution in an unfiltered way, Hu Jie is considered China's first historical documentary filmmaker—even though he's blacklisted.… Featuring lush photography and revealing interviews, filmmaker and critic Rita Andreetti's sensitive portrait, The Observer, explores Hu Jie's commitment, tenacity and courage, as well as the toll those have taken in his personal life." (Icarus Films)
Introduction by Cornell alumna Paola Iovene, PhD '07, who is an Associate Professor in Chinese Literature in the Dept of East Asian Languages and Civilizations at the University of Chicago.  She works on twentieth-century and twenty-first century Chinese literature and film; concepts of realism, modernism, and avant-garde; translation; Chinese opera film; documentary; literary history; media studies.
website: icarusfilms.com/df-obser
Ithaca Premiere • Subtitled