North by Current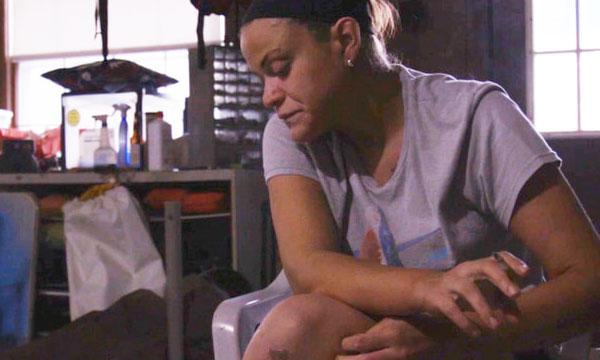 North by Current had its World Premiere at the Berlin International Film Festival, followed by its North American Premiere at the Tribeca Film Festival in New York.
Reviewing the film at Tribeca, Joshua Brunsting wrote for Criterioncast.com:
"This rural Michigan-set documentary is an evocative, deeply felt almost essay-like work that tells the story of the director's rural hometown, a city seemingly destroyed by the ever-present opioid crisis. Driven by engrossing voice over, this profoundly personal work of empathy finds the director mining his hometown's history of drug addiction, economic regression and religious extremism, all while keeping a keen eye on his own family through the enveloping use of home movies. This first-hand approach allows macro ideas to become shatteringly micro, turning a specific portrait of a specific American town into a breathless evocation for an entire class of Americans lost in the periphery. Taking its inspiration, if you will, from a singular familial tragedy, North By Current is one of the great slice of life portraits of the American rural class in years. A titanic work."
Angelo Madsen Minax is a multi-disciplinary artist. HotDocs, Outfest, Anthology Film Archives, the British Film Institute, and the Museum of Contemporary Art Chicago are among the places that have exhibited his projects.
The film was just recently shortlisted by the International Documentary Association (IDA) for Best Feature of 2021 for the 37th Annual IDA Documentary Awards out of 314 submissions from 58 countries. Nominees will be announced on November 15th.
Cosponsored with LGBT Studies & the LGBT Resource Center.
website: www.madsenminax.com/north-by-current.html
Ithaca Premiere