No Maps on My Taps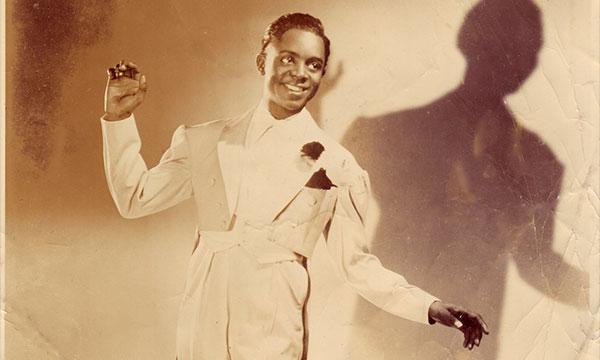 "Three aging but still-limber tap dancers show youngsters where it's at in George T. Nierenberg's loving documentary No Maps on My Taps… Motivated by a question both hinted at and raised explicitly throughout the film—Is tap dead?—Nierenberg decided to create his own out-of-time showcase: At the storied Harlem, N.Y., jazz club Smalls Paradise, he arranged for a concert in which bandleader Lionel Hampton would play backup for a 'challenge show' between Chuck Green, Bunny Briggs and Howard 'Sandman' Sims. Less competitive than the kind of battle one might expect today, the evening offered each man a generous showcase before bringing all three onstage together." (The Hollywood Reporter)
This 1979 landmark film was recently restored by Milestone Films. Nierenberg adds interviews with the dancers and archival footage reaching back to the 1930s, tap's golden age. On the film's original release these dancers "performed live with the film all over the world (sometimes leading tap dance parades throughout the towns)." (Milestone) Cornell Cinema hosted "Sandman Sims," who performed in Statler Auditorium in April 1980.
"An hour-long swell of glorious African American history and feared-forgotten artistry, it toggles among these street-trained virtuosos exuberantly telling of the style's heyday—Bill "Bojangles" Robinson was a god, tap contests ruled the alley behind the Apollo—and showing their stuff in thrillingly individualistic performances." (LA Times)
Shown with George Nierenberg's short film About Tap (1985, 28 mins).
Cosponsored with ASRC.
website: www.milestonefilms.com/products/no-maps-on-my-taps
Restored