Nitrate Kisses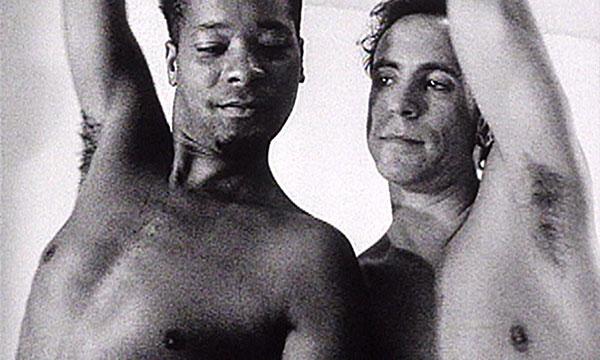 Nitrate Kisses explores the lost vestiges of lesbian and gay culture by putting the forbidden and invisible history of a marginalized people into the context of the contemporary sexual practices of four gay and lesbian couples.
Archival footage from the first gay film in the U.S., Lot in Sodom, and from German documentary and narrative films of the 30s are interwoven with current images of desire.
Made by the late Barbara Hammer, who was revered as one of the pioneers of lesbian cinema, Nitrate Kisses was included on indiewire's recent list of the all-time greatest films directed by women. It will be shown with another film cited on the list, Maya Deren's short Meshes of the Afternoon (1943, 14 min), which inspired Hammer to start making films.
Read Gwendolyn Audrey Foster's fascinating article on Hammer and this film "Looking for LGBT+ History: Barbara Hammer's Nitrate Kisses (1992)" in Senses of Cinema.
Cosponsored with LGBT Studies & the LGBT Resource Center.