Mr Klein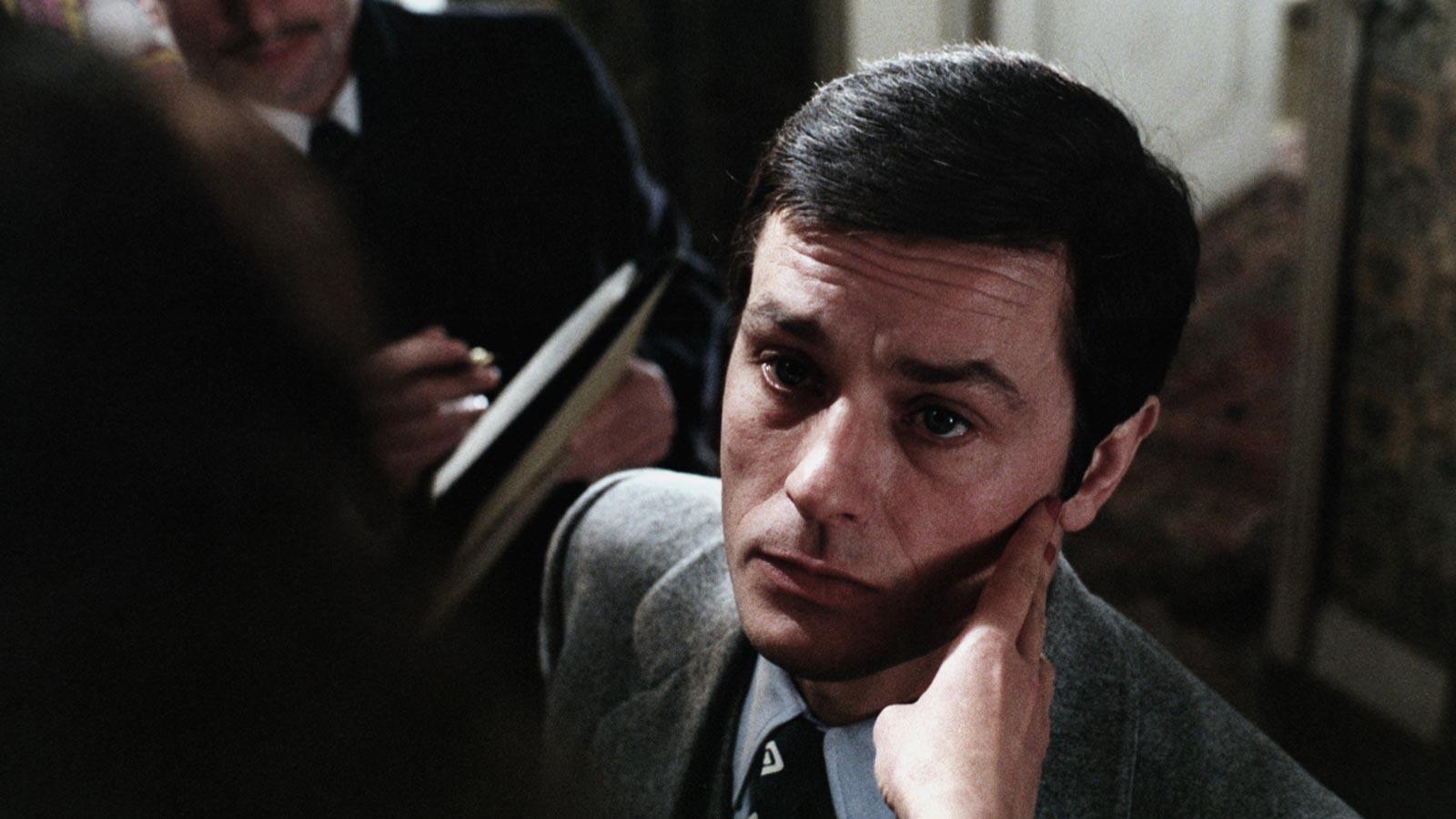 In this "slow-burning French thriller," Alain Delon plays Mr. Klein, a Catholic art dealer in 1942 Paris under German occupation, who uses the plight of local Jews to buy their Old Master paintings low, then sell high; that is until he is confused with another Mr. Klein, a Jew. "Suffused not only with history, but also with echoes of Kafka, Dostoyevsky and the clipped paranoia of Losey's collaborations with Harold Pinter." (NY Times)
After Costa-Gravas dropped this project, the ex-pat American filmmaker Joseph Losey (The Boy With Green Hair, The Damned, The Go-Between) picked it up, retaining screenwriter Franco Solinas (The Battle of Algiers).
"Solinas' script, built on mistaken identity and doubling and scapegoating, is superb, complex scaffolding, but it's Losey's atmospheric insistence that haunts, stylized in every aspect, such as the plush lighting outside and in by Gerry Fisher and the production design by Alexandre Trauner. (Losey identified the film as 'a fable acting as a warning.') Delon's sculpted face and large eyes and slight smile are a mask within urban settings and against the landscape of the mass round-ups by the Germans." (Newcity Film)
Delon helped produce the film through his company Adel Productions. "Moody, elegantly disturbing and impeccably made by a master director, this story of blurred identities and casual immorality in German-occupied Paris benefits from what might be the best performance of star Alain Delon's long career... No one could do pitiless men in a pitiless world better than Delon, an actor who held the screen without apparent effort. But in Mr. Klein, he is equally good at providing an acute psychological portrait of what happens when the façade begins to crack, when ground that seemed firm underfoot proves to be less so. " (Kenneth Turan, LA Times)
Winner of 3 Césars, including Best Picture. Shown in a recent 4K restoration.
Sponsored by Albertine Cinémathèque.Albertine Cinémathèque is a program of Villa Albertine and FACE Foundation with the support of the CNC (Centre National du Cinéma et de l'Image Animée) and the Fonds Culturel Franco-Américain.
more info at this website: www.rialtopictures.com/catalogue/mr-klein
In French with English subtitles
MR. KLEIN - 4K Restoration Trailer from Rialto Pictures on Vimeo.