In the Mood for Love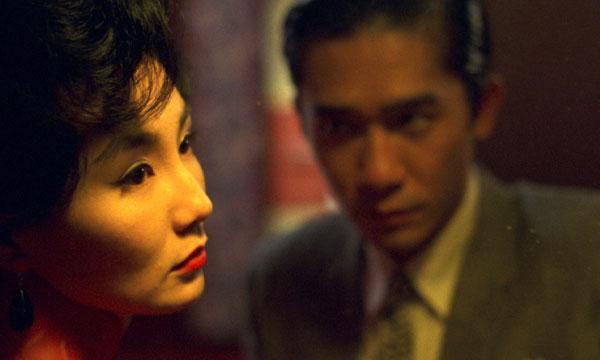 RSVP for a FREE ticket
Streaming link available Feb 19–25
A visually ravishing film about two neighbors (Cheung and Leung, Best Actor at Cannes 2000) who learn of their spouses' affair and wrestle with their own desire for each other. Romantic melancholy in 1960s Hong Kong is stunningly evoked by period interiors, knockout wardrobes, and heart-wrenching tension between lovers. Cigarette smoking doesn't get sexier.
"At once delicately mannered and visually extravagant, Wong Kar Wai's In the Mood for Love is a masterful evocation of romantic longing and fleeting moments. With its aching musical soundtrack and exquisitely abstract cinematography by Christopher Doyle and Mark Lee Ping-bin, this film has been a major stylistic influence on the past decade of cinema, and is a milestone in Wong's redoubtable career." (Janus Films)
In Cantonese, Shanghainese, French & Spanish.
For more information about the film: www.janusfilms.com/films/1021
Subtitled