Minari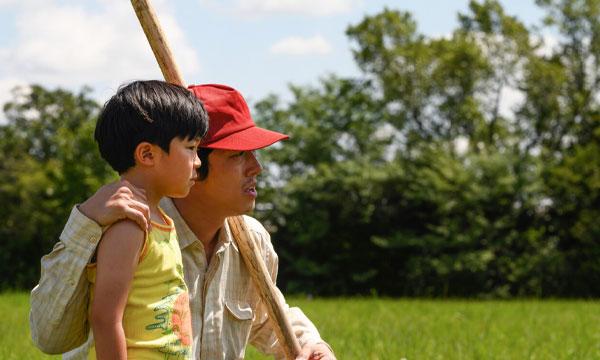 We have SOLD OUT of our allotment of free tickets for this program!
A tender and sweeping story about what roots us, Minari follows a Korean-American family that moves to an Arkansas farm in search of their own American Dream. The family home changes completely with the arrival of their sly, foul-mouthed, but incredibly loving grandmother. Amidst the instability and challenges of this new life in the rugged Ozarks, Minari shows the undeniable resilience of family and what really makes a home. "For all the struggle that takes place in this movie, it is its quiet grace that you most remember. Minari shares its secrets with a whisper, and as it unfolds, you find yourself leaning into it, enraptured." (LA Times) 
Winner of the Grand Jury Prize & the U.S. Dramatic Audience Award at the 2020 Sundance Film Festival. Golden Globe winner for Best Foreign Language Film and SAG (Screen Actors' Guild) Award for Outstanding Performance in a Supporting Role (Yuh-Jung Youn), the film is nominated for six Academy Awards including Best Picture. 
Screening includes an introduction by actor Alan Kim and a post-screening Q&A between writer/director Lee Isaac Chung, and actors Steven Yeun, Alan Kim, Yeri Han, Yuh-Jung Youn, Noel Cho, moderated by Janet Yang.  
 
Christine Bacareza Balance, Associate Professor (PMA) & Director of the Asian American Studies Program at Cornell also recommends this pre-recorded Q&A with producer Christina Oh & editor Harry Yoon, moderated by Professor Patty Ahn (Communications) at UCSD, an event that was hosted by GYOPO, a Los Angeles-based Korean/American arts & cultural organization.
Cosponsored with the Asian American Studies Program and the Society for Asian American Graduate Affairs. 
For more information about the film: a24films.com/films/minari